More Real Girls in Disney/Pixar Films
1118
people have signed this petition.
Add your name now!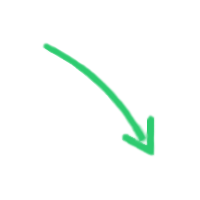 1118

people

have signed.

Add your voice!
Maxine K.
signed just now
Adam B.
signed just now
Dr. Ed Catmull, President Pixar Pixar Animation Studios 1200 Park Avenue Emeryville, California 94608 Robert A. Iger, Chief Executive Officer Disney 500 S. Buena Vista St. Burbank, CA 91521-9722 Dear Dr. Catmull and Mr. Iger, We read Linda Holmes's wonderful letter to Pixar (link below) asking you to create a feature film with a girl or women as the main character. We've had enough of Disney princesses with doe eyes and Barbie doll bodies. We love your inventive, brilliant movies. We know you have it in you. We loved feisty Princess Atta in A Bug's Life and Dreamworks' Princess Fiona of Shrek was our kind of girl, but the stories weren't theirs to tell, nor the journeys theirs to take. We want a female LEAD character, a nonprincess LEAD character who is complex and interesting. While you're at it, could you give her a passion for something other than fashion and shopping, and how about a realistic body type Girls are 25% of characters in animated films and 52% of the population. Research tells us boys care less about gender than interesting characters. They'll watch if she's cool enough. Come on, give us just one. If you make it, we will come to the theaters in droves. Promise! Sincerely, Your concerned customers Linda Holmes's wonderful letter to Pixar: http://www.npr.org/blogs/monkeysee/2009/06/dear_pixar_from_all_the_girls.htmlsc=fb&cc=fp
Sponsor
The petition is supported by the work of Hardy Girls Healthy Women (HGHW). Hardy Girls is a non-profit organization dedicated to the health and well being of girls and women. The organization's vision is that all girls and women experience equality, independence, and safety in their everyday lives. To that end, HGHW's mission is to create opportunities, develop programs, and provide services that empower them. HGHW sees girls not as the sum of any particular pathology (self-cutting, disordered eating, drug use) or struggle (body image, self-esteem, early sexual activity), but as whole beings living within and affected by a variety of social systems. With increased control in their lives, greater challenge from adults, and closer commitment to their communities, girls will and do thrive. Find out more at: www.hghw.org This petition was initiated by Packaging Girlhood authors Lyn Mikel Brown, Ed.D and Sharon Lamb, Ed.D. Sharon Lamb is a licensed psychologist, college professor, mom, and author of several books including, Packaging Girlhood. Lyn Mikel Brown is a developmental psychologist, professor, mom, and author of several books including their shared book, Packaging Girlhood. Dr. Brown is also co-creator of Hardy Girls Healthy Women.
Links
Check out the blogs of Packaging Girlhood co-authors, Lyn and Sharon: http://packaginggirlhood.typepad.com and Hardy Girls Healthy Women: http://hghw.blogspot.com