REAGAN/PALIN APPRECIATION MONTH
315
people have signed this petition.
Add your name now!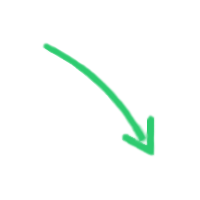 315

people

have signed.

Add your voice!
Maxine K.
signed just now
Adam B.
signed just now
SIGN THE FEBRUARY PROCLAMATION!
REAGAN/PALIN APPRECIATION MONTH

WHEREAS, February is the birth month of four past and one future Presidents (Washington, Harrison, Lincoln, Reagan, and Palin), and

WHEREAS, February 6 this year is the 100th anniversary of President Ronald Reagan's birth, and

WHEREAS, February 11 this year is the 47th anniversary of future President Sarah Heath Palin's birth, and

WHEREAS, February is a very good month for the announcement of a candidacy for a Presidential run,

We ask our readers to join us in celebrating by signing this Proclamation of February 2011 as Reagan/Palin Appreciation Month.

This proclamation is partly in response to the liberal media's proposing to make February a Palin-free month. That is fine with us, because that means our voices will be more clearly heard. So during the month of February, all of our sponsor blogs will be posting articles about Governor Sarah Palin on a daily basis. We will also be celebrating Ronald Reagan's legacy during this month.

Governor Palin is a runner, and we see her as a torch-bearer for Reagan conservatism. As a "runner," Sarah Palin is doing what most runners do before a race. She is stretching and warming up. She's getting her organization together. She's checking out the important primary states to see where she will need to spend most of her energy. And she's fine tuning her message in preparation for hitting the campaign trail.

While we don't necessarily expect an announcement on her intentions to run in February, we recognize February as a month when Governor Palin prepares herself to make that decision.

While the liberal media chooses to remain silent, we choose to get louder. We all recognize this as "Stretch and Warm Up" time for Sarah Palin. But while she stretches and warms up, the voices from the stands grow louder and louder. Run, Sarah, run! Run, Sarah, run!! Run, Sarah, run!!!
NOW, THEREFORE, we, the undersigned, do hereby proclaim February, 2011 as:
Reagan/Palin Appreciation Month
and encourage all Americans who support conservative values and principles to remember a great President who served his country well and to support our next President, who will proudly bear his torch and lead America forward in a positive direction and back to its founding principles. May this nation always be one nation under God and a shining city on a hill for all the world to see! And may God always bless America!
Dated: January 24, 2011

Sponsor
~Alaskans4Palin ~Angelocracy ~A Servant's Heart Conservative Blog ~A Time for Choosing ~Atlas Shrugs ~CitizenPalin4President ~Conservative Girl With a Voice ~Dr. Gina Loudon ~Finding Myself in Alaska ~Generational Dysfunction -Governor Palin 4 President ~Hoosiers for Sarah Palin ~JewsforSarah ~Liberty's Lamp ~MotivationTruth ~My Two Cents Worth ~North Star Liberty ~Palin Promotions ~Palin Scoring Big ~PalinTV ~Palin Twibe ~Patrick's World USA ~Physicians4Palin ~Recovering Liberal ~Sarah Palin Blog ~Sarah Palin Information Blog ~Sarah Palin Examiner ~SarahPalinWebBrigadeTwibe ~Standing4Palin ~Texas4Palin ~The Book of Sarah ~US4Palin ~Vets4Sarah ADD YOUR BLOG AS A SPONSOR:
Links