To Reaffirm our Declaration of Independence
115
people have signed this petition.
Add your name now!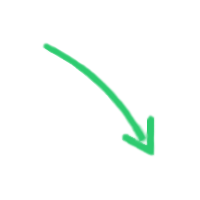 115

people

have signed.

Add your voice!
Maxine K.
signed just now
Adam B.
signed just now
When in the course of human events it becomes necessary for the people to rise against the political leadership that has forgotten them, in order to reassert their rights, authority and position as embodied in the Constitution of these United States, all people, regardless of affiliation or ideology have a duty to stand and affirm their individual liberty and rights in order to safeguard those rights in the face of a government trend toward collectivist conformity.
As individuals and citizens of this nation we each hold a separate and equal station to which the Laws of Nature and of Nature's God have entitled us.   

We affirm these truths to be self-evident, that all of us are created equal, that we are endowed by our Creator with certain unalienable Rights, that among these are Life, Liberty and the pursuit of Happiness.--

That to secure these rights, Governments are instituted and their powers derive only from the consent of the governed.   That whenever any government becomes destructive of our liberties, it is our Right and responsibility to insist upon those changes necessary to restore and affirm our God given rights and freedom.

WE rise to take note that our government all too often by practice or policy assumes us guilty of some infraction;

WE rise to take note that the Executive Branch of our government ignores its duty to be truthful, responsive, and accountable to the people's legislature as required by Article 1 of the Constitution;
WE rise to take note that our government now targets the people for reasons of ideology and belittles those who question their leadership and policies; 
WE rise against against those in government who feel it necessary to spy on the press, political opponents, and innocent citizens;
WE rise in opposition to those who would deny us the ability to protect ourselves, our children and families from criminal elements;
WE rise against government practices and policies designed to manipulate our children by limiting access to ideas and history in order to restrict the ideological diversity of coming generations;
WE rise in favor of debate which is a strength of our nation and a path to common ground in a free society; and,
WE rise in favor of a free economy where risk, hard work, and accomplishment are rewarded and free workers can aspire to and achieve success dependent upon their efforts;
WE rise to affirm we are free men and women for whom the government is to serve; and,
WE rise to affirm that we insist upon truth, not lies, from those we permit to serve us.
WE affirm that we the people in these fifty States are free and independent.  And we insist that our government adhere to the Constitution, which only the people can change through their elected representatives.   

WE remind our government that we, as those who came before us, are equally reliant on the protection of divine Providence, and a mutual pledge of life, fortune and sacred honor to protect the future of this great nation and the liberties we are entitled to by God.

Links