Re-Open Arlington Catholic Schools This Fall
130
people have signed this petition.
Add your name now!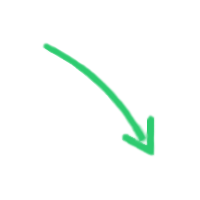 130

people

have signed.

Add your voice!
Maxine K.
signed just now
Adam B.
signed just now
Most Reverend Michael F. Burbidge
Bishop
Catholic Diocese of Arlington
200 N. Glebe Rd.
Arlington, VA 22203
Dear Bishop Burbidge,
We, the families of Catholic School students, in the Diocese of Arlington prayerfully implore you to reopen Catholic schools for in-classroom learning this August.
Our request to reopen the schools is made with our desire to balance the educational, health, religious and social outcomes that our children and families need; along with the strength of Catholic education in our region going forward.
Educational Goals
A vast majority of parents are not trained educators and virtual learning does not provide a proper format to teach new concepts. Students, especially young students, require personal interaction. This level of interaction and caring, is one of the many reasons that parents choose Catholic education.
When schools are closed, children lose a crucial social outlet. Schools provide vibrancy and structure for students that is not able to be replicated in a virtual format.
The phenomenon of summer learning loss has been well established, with children losing a mean of 1 to 3 months in varying subjects. Many professionals estimate that there will be a 9 to 12-month loss when children return to school in the fall, and this will only be compounded if distance learning continues.
Preliminary research suggests students nationwide will return to school in the fall with roughly 70% of learning gains in reading relative to a typical school year, and less than 50% in math, according to projections by NWEA, an Oregon-based nonprofit that provides research to help educators tailor instruction. It expects a greater learning loss for minority and low-income children who have less access to technology, and for families more affected by the economic downturn.
Religious / Social Concerns
Catholic Schools prepare our children for the sacraments. Many of the schools have special traditions that make the sacramental years some of the most meaningful of a child's school experience. We hope that each of our children are able to fully participate.
Some parents choose Catholic education in order to control to what children are exposed. Arlington Public Schools' social policies often do not align with Catholic social teaching. We hope that our children will continue to have this safe haven.
Financial Effects
We realize Catholic Schools are run on tight budgets. A year of online learning will lead to reduced student count, reduced tuition revenue, loss of financial reserves and, potentially, loss of the teachers and administrators that make our schools great as parents decide that the option of "free" virtual school is best for their family.
Families also face financial burdens if schools stay closed. Some need to hire additional help at home. Some cannot work remotely and need to make choices between work and student support.
We make this request with our children front of mind. However, we also realize that the health and welfare of some children and some educators need to be fully considered as all lives have equal dignity. We ask that children and educators who require the option to attend school / work remotely to have that option.
This fall will have long term impacts on our students – current and future – as well as the health and well-being of the Catholic education model writ large. We ask that Catholic leaders should be weighing all factors equally, including the physical health and safety of students, teachers and families, alongside economic vitality, emotional wellness of the kids, sacramental preparation and more.
Many choose Catholic education because of the principle of cura personalis – care of the whole person. Whether Catholic or not, parents want their Children to be taught by someone who sees their child as having dignity and not a means to an end. Our Catholic Schools live by this principle.
Thank you for your leadership of our Catholic community and prayerful attention to our plea. Bishop Burbidge, please open Arlington's Catholic Schools this fall.
In Christ,
Parents of Arlington
P.S. We ask that you please review these data points and news sources while making your decision:
Regional Data as of June 3, 2020
Based on the health statistics and recent data, public health and safety would still be a priority if children return to Catholic schools on time. As of June 3, 2020, the Virginia Department of Health reports the following:
Statewide, 77% of the covid-19 deaths are in the 70 and over age group. 78% of the deaths in Arlington County and 81% of the deaths in Fairfax County are in those same 70 and over age groups.
Of the 2,142 covid-19 cases in Arlington County, 37 are in the age group of 0 - 9 years of age and 73 are in the age group of 10 - 19 year of age. Of the cases in the 0 - 9 age group, 2 were hospitalized and 0 deaths. Of the cases in the 10 - 19 age group, 5 were hospitalized and 0 deaths.
Of the 11,718 cases in Fairfax County, 342 are in the age group of 0 - 9 years of age and 619 are in the age group of 10 - 19 year of age. Of the cases in the 0 - 9 age group, 12 were hospitalized and 0 deaths. Of the cases in the 10 - 19 age group, 16 were hospitalized and 0 deaths.
A just-released study by the Journal of the American Medical Association Pediatrics states, "Our data indicate that children are at far greater risk of critical illness from influenza than from COVID-19."
A study from the National Center for Immunization Research and Surveillance in Australia—in conjunction with New South Wales Ministry of Health and New South Wales Department of Education—found the following:

In New South Wales, from March to mid-April 2020, 18 individuals (9 students and 9 staff) from 15 schools were confirmed as COVID-19 cases; all of these individuals had an opportunity to transmit the COVID-19 virus (SARS-CoV-2) to others in their schools.
735 students and 128 staff were close contacts of these initial 18 cases.
One child from a primary school and one child from a high school may have contracted COVID-19 from the initial cases at their schools.
No teacher or staff member contracted COVID-19 from any of the initial school cases.
Furthermore, there is data already available from reopened schools around the world. In countries including Switzerland, Canada, the Netherlands, France, Iceland, the UK, Australia and now Ireland, children seldom if ever transmit the disease to adults, even to their parents. Several epidemiologists recently denounced the widely-cited April publication that erroneously concluded that children can transmit COVID-19 just as readily as adults. Its author, German virologist Christian Drosten, previously had been featured as a COVID-19 hero, abetting the panic to close schools.

Social interaction is also essential for our kids' mental health. According to Dr. Dimitri A. Christakis (Pediatrician and Director, Center for Child Health, Behavior and Development at Seattle Children's Research Institute),

"Even though children don't seem to be getting as sick as adults from COVID-19, they are undoubtedly sustaining impacts that we won't likely fully understand until years from now. I believe the effects of children being thrust into distance learning and social isolation, especially considered alongside increased parental stress and non-accidental trauma are quite large. Additionally, we're already seeing studies from Asia that children are facing increased levels of depression as a result of the pandemic. I predict we may also see increase in anxiety, digital addiction and obesity due to being more sedentary. We're at the tip of the spear right now."
The Hill: Science Says Open the Schools

https://thehill.com/opinion/education/500349-science-says-open-the-schools
The Wall St. Journal: The Results Are In For Remote Learning: It Didn't Work
https://www.wsj.com/articles/schools-coronavirus-remote-learning-lockdown-tech-11591375078
Crux: Pandemic Sparks Closures, Creativity In Catholic Schools
https://cruxnow.com/church-in-the-usa/2020/04/pandemic-sparks-closures-creativity-in-catholic-schools/
Braintree Catholic School Among Dozens Closing Nationwide
https://patch.com/massachusetts/braintree/braintree-catholic-school-among-dozens-closing-nationwide