Re-open Alberta.
41
people have signed this petition.
Add your name now!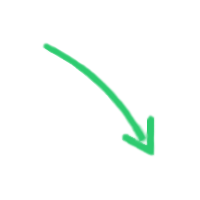 41

people

have signed.

Add your voice!
Maxine K.
signed just now
Adam B.
signed just now
To put it simply, the people of Alberta are frustrated and frankly have had enough of politicians pulling the strings for their own personal or political agendas during this pandemic.
With our frustrations hitting an all-time high, we the people of Alberta, are calling for the province to be re-opened.
Although Covid-19 is real, many believe there are much bigger threats here.
At the end of 2020, 11.3% of Albertas labour-force was unemployed. This compares to a year previous where 7.0% of the working population were without a job.
And even though suicide rates in the province have gone down slightly, a total of 466 people still took their lives last year. This compares to 2019's number of 495.
In addition to unemployment and suicide rates, businesses have closed for good, students have not been able to graduate with their classmates properly and activities we enjoy to keep us sane have been ripped from our daily lives.
These are just some instances where our mental and physical health have been impacted over the last year.
As for a more specific example, let's use the City of Calgary.
Cowtown spent taxpayers dollars to have City employees taking hockey nets out of their outdoor arenas, sanding the ice and even used their police to enforce their scare-tactics. How fair is that when all area-residents were looking for was a break from their homes?
Events such as these are why we need to take action now rather than later.
Public protests standing on the side of the road with signs have not worked. They made some headlines, but so did the Rally for Resources and did that really change anything?
It's time to take real action and maybe when Premier Jason Kenney sees us all band together on one form, his eyes will actually open.

Kenney's government set benchmarks and then backtracked because they believed they could see into the future and felt as though they knew what was in our best interest. Which is ironic because as they gave us signs of hope, officials also gave us new-waves or variants to continue dragging this out.
Next to Drew Barnes and at times Michelle Rempel-Garner, not many politicians have made their voice publicly heard for their constituents' rights and freedoms. Which frankly I find embarrassing.
We're done being political puppets and toys. This is our future, our lives. This is not a game. People are struggling and we want out.
I want a safe and prosperous future for our province just as much as my neighbours. But I also want everyone to get on with their lives.

Not once has our healthcare system been overwhelmed due to the pandemic. We've been proactive, not reactive, which is a good thing. But Albertans are responsible as a whole and we want a bit of normalcy back.
Covid-19 will never go away, just like cancer. But we can't let the fear of one virus slow us down. We've been here before in history with pandemics and plagues, but this is unprecedented.
It's time for the children and adults of this great province to get back to their dance studios, hockey arenas, camp-sites or wherever else they enjoy spending their time without having to be scared of what the governments next move is.
In closing, we want the province back open for business. Let's get back to the Alberta advantage and show the rest of Canada how great we really are while we thrive. No longer must we live in the shadows. Politicians are paid and elected by their people. Now, it's time for them to listen to us as we stand united for a better 2021.