Re-offer Employment for an Inspirational Educator
227
people have signed this petition.
Add your name now!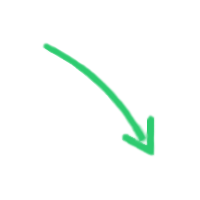 227

people

have signed.

Add your voice!
Maxine K.
signed just now
Adam B.
signed just now
(NOTE: See the "Blog" tab for answers to frequently asked questions)




To Whom it May Concern:




In March of 2013, an outstanding teacher of great character and extraordinary ability, Mr. Charles Bey, resigned from his post as an instructor in the PI+ Gifted Magnet program at Kennedy Junior High School under pressure from school district administration. The teacher had previously taught at a religious school, but due to an event in his personal life (which had no negative connotation on his professional character or capability), he chose to part ways with the religious school. After investigating this personal history from twenty-five years past, the district administration invoked its own semantic interpretation of a vague clause in his application for employment as grounds for discipline, even though Mr. Bey was tenured, highly respected, and highly regarded.




The procedure by which the teacher was informed of the charges and the process allowed for his defense were wholly unfair.

- At the end of the day on March 4th, Mr. Bey was told charges that were completely false, with the actual charges only revealed at the disciplinary hearing itself in the morning of March 5th. This misleading information limited his ability to find proper legal counsel.

- Furthermore, Mr. Bey was given a single evening to find legal counsel before the disciplinary hearing. As such, he was only able to find representation with a paralegal working for the teachers' union, who was unable to obtain information regarding the case from the school district.

- The disciplinary hearing was presided upon by an opposing attorney who violated the Illinois Attorney Registration & Disciplinary Commission's professional requirements by not immediately stating his position as opposing that of Mr. Bey, leading to further confusion and misdirection.




His departure completely dumbfounded his students (past and present) and fellow staff members, as he has always been an extraordinarily effective educator with impeccable moral character.




Mr. Bey went above and beyond the expectations and standards for excellent teaching, nurturing the growth of hundreds of his students who, because of their interaction with him, have succeeded in fulfilling District 203's published mission statement - aiming to produce students who are:

- Self-directed learners. Mr. Bey instills self-direction in his students through activities including creative writing and the production of their own publications. His students have gone on to form start-up companies, embark on undergraduate research, and lead important organizations including political groups, student publications, and academic societies on college campuses around the nation.

- Collaborative workers. Mr. Bey allows students to discover the keys to effective teamwork through activities including film production and group analyses of historic and modern events. His students have gone on to great success in high school team contests, collegiate athletics, and team-driven workplaces including research laboratories and overseas volunteer programs.

- Complex thinkers. Mr. Bey teaches students to think deeply and critically through activities including analyses of literary and film classics, and synthesis of their implications on students' lives. His students have achieved academic and extra-academic success throughout high school and at prestigious undergraduate programs.

- Quality producers. Mr. Bey sets high standards for student work, constructively identifying weaknesses and praising strengths. He uses every assignment and examination as an opportunity for personal and academic growth.

- Community contributors. Mr. Bey encourages awareness, respect, and compassion for others through methods including the literature and film students read and watch and lessons on diverse cultures and religions. His students have given back to our community and our society as volunteers in hospitals, schools, and more.




Mr. Bey not only met, but greatly exceeded District 203's mission statement, and has been consistently recognized as the Most Influential Educator in high-achieving students' lives at the district's "Excellence in Education" banquet.




Furthermore, he himself exemplifies District 203's ideal thinker, crafting his own curricula and working together with other teachers and staff members in order to challenge and inspire his students with lessons of deeply profound and lasting effect. His devotion to his students can be seen in class as he works tirelessly as an educator and after class as he encourages students to create their own publications.




It may be true that, as a gifted education teacher, he taught students with high potential to begin with; however, Mr. Bey added unquestionably immense value to the PI+ program, teaching through direct lessons and by example, enabling his students to reach great successes, and enriching his students' lives. Mr. Bey has accomplished District 203's mission; his devotion and dedication to his students has resulted in enormous benefit for his students and for our community.




We, the undersigned students, staff, parents, and stakeholders in District 203, strongly urge the school district to extend an offer of re-employment to Mr. Bey as a PI+ teacher in District 203 so that the district can more effectively achieve its mission, and so that students can continue to benefit from his teaching and his example. In the end, education is about the students; this is the right thing to do for the students and for a teacher who has passionately taught so much to his students and to his, and our, community.

Links