Re-instatement of The Confederate Flag and Monuments
47
people have signed this petition.
Add your name now!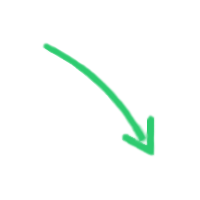 47

people

have signed.

Add your voice!
Maxine K.
signed just now
Adam B.
signed just now
~My petition to secure 1st amendment rights to preserve our Confederate Flag our Historical Monuments, and freedom of speech for us and for future generations of Americans.
The continued erosion of the Confederate Flag, and its disappearance throughout our state buildings, flag poles, and our historical monuments all over the U.S. being torn down, is not only disgraceful it's very much UN-CONSTITUTIONAL regardless of what lower panels of town committees or any lower courts may or may not have ruled.

A select few zealots decided to pressure the Nation after the Charleston,S.C. church shootings, so now millions of law abiding citizens have now lost their history and heritage and 1st amendment rights .? The shooter had some ties to the Confederate flag was their reasoning that this sick person shot up a mostly African American church. The flag I guess made him do it...lol.

So in turn this makes the flag bad, lol.? And also is a legitimate reason to void out 1st amendment rights to white and yes many black Americans ?and yes many black Americans also do love that flag as well.?

The flags origin was created in honor of God, the blue x cross in the center is the Christian cross of St. Andrew the 1st disciple of Christ (patron st. Of Scotland ), the red in the flag represents gods blood he shed for us all, the 13 stars represented the 13 states of the south, the white border is the protection of God,

The message of the Confederate flag is " Through the blood of Christ,with the protection of God, We,the 13 states, are united in our Christian Fight for Liberty"

There is simply no hate with the creation of this flag, so how then can it be banned? This is a direct violation of the 1st amendment freedom of speech.

Our Confederate monuments are our nations history as well and very well safeguarded under freedom of speech as displaying them is very much history and very much American history that has every right to be displayed as such regardless of what some agressive politically correct morally in-correct group says.

Please read my articles on my word press blog for further education on Confederate history as well as our nation's history in relation to this topic.

Americanindependence2017preamble@wordpress.com

Sincerely,
Paul A. Barca
1st SUPPORTER & originator
Paul A. Barca


To safegaurd our US Constitution, our freedoms, our country...our pursuits to life,liberty, and happiness forever preserved for future generations~


Sign Petition