Re-evaluation and Postponement of NEW SSHS Summer School Grading Policy
13
people have signed this petition.
Add your name now!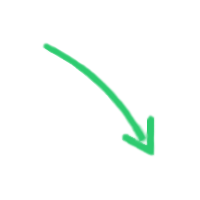 13

people

have signed.

Add your voice!
Maxine K.
signed just now
Adam B.
signed just now
On Monday, July 8th (24 hours or less before Summer School registration began), Superintendent Patton and Principal Tsao made the decision to make a drastic high school grading policy/practice change to the 2019 summer school session. The previous policy with regard to summer school was that both the summer school class grade and August Regents examination grade would replace the school year grade. A NEW policy was announced in an email that was sent to all SSHS families by Summer School Principal, Kevin Wolpert at 9:01 p.m. on the very same day (Monday, July 8) - less than 15 hours before registration was to begin, as Mr. Wolpert had only received the new information that afternoon. The subject of the email read, "Summer School and August Regents Exams." The change to the summer school grading policy was a final bullet point in the short email that was not indicated as a change, but only read...
"Any grade earned in summer school, including August Regents Examination scores, will not be used in grade point average (GPA) calculations. Credits and grades earned in summer school will appear on a student's official transcript."
If the recipient of this email didn't have a child in summer school (there are only 150 registered), he/she would likely not even read the email. Even parents who planned to register the next day may only regard the email as a reminder, and not have read it at all or in its entirety. If the recipient was the parent of a 9th grader or a new parent to the school, he/she would may not realize this was a drastic change to the previous policy. In short, their was no official email or letter home outlining this last minute change in detail or how and why it was done. For those who did realize what had happened, they would know that this new practice would not at all be what had been communicated to them by counselors and teachers throughout the school year when their students were struggling and looking at the prospect of summer school as an option.
Though this only affects summer school grading, by definition it is in fact a change to the overall "high school grading policy" as defined by the State of New York. Whether or not your child is in summer school now, this affects any and all students who may have to attend summer school in the future as well, and the decision making process behind it deserves that same kind of attention administrative staff would pay to the grading system over the defined school year. The change was made last minute while most of our teachers and counselors were gone for the summer. These are the individuals who know first hand why each of these 150 students are having to attend summer school. The decision discounts and undermines any and all personal advisement given to students and families by those school professionals over the last school year.
The impetus for such a decision has been explained in three different ways to date, but the most recent and overreaching from Mr. Patton directly, was that there needed to be a policy in writing, as there hasn't been one before. This is completely understandable, but what was in place, as the New York State Board of Education sees it, is defined as "standing accepted practice." In other words, just because a grading policy isn't written (which it should be), doesn't mean it is not policy by way of standing accepted practice. Parents, counselors, and CSE teams would seemingly all attest that the previous summer school grading rule was a known policy, if not a written one. Again, the school's overall guidance and communication to students and parents throughout the course of the 2018-2020 year reflected only the previous policy/practice.
According to Ms. Tsao and Mr. Patton, there have been concerns with the previous policy/practice in that some students who already have a solid grade could attend summer school, and raise their grade and GPA even more. Whether one sees that as fair or unfair depends on one's point of view. One could argue that the student already put in 90 hours, and is choosing to put in an additional 34 during the summer months to improve their position. Perhaps they deserve that opportunity. Perhaps not. One could argue that they might be taking advantage of the offering. On the other side, and likely as is the case with most summer school students (who have also put the time in during the school year), these are young people who are struggling for any number or reasons... learning disabilities, physical disabilities, mental health issues, changes in home or family life, etc. Many are there because they failed a class or two and need more time and space to master the material and corresponding exams. Many can agree that there are a multitude of ways to look at the previous model, assess it, and make the necessary modifications. But because of all of these things to consider and so much more, this should be a thoughtful and extensive process that results in thorough communication with students and the parent body that occurs at least 6-12 months before the new policy/practice is executed or goes into effect. 14 hours and 59 minutes is not remotely adequate, nor is it professional for an institution of learning that is responsible for the education of 1900 students, as well as supporting the communication, decisions, and actions of its educators and professional staff.
There are additional concerns such as, but not limited to the following...
The New York State Handbook for Summer School, page 13, section III reads... "A summer course to improve an existing grade or make up an incomplete or failed course may be offered for less than 90 hours/credit and carries only partial credit. It is appropriate to factor in the grades from both the summer and the regular school year in determining the final course grade."
It is entirely possible that this new policy may be deemed unfair and even discriminatory to students with disabilities. Even if our children do not have summer school/extended school year written directly into their IEPs or 504 plans, because as parents, guidance counselors, and the CSE teams, we planned and discussed supports for our children prior to their 2018-2019 school year with the expectation of the "supports" of additional 2019 summer school in mind should it be necessary. Had we all known in summer 2018, that summer school 2019 was off the table for additional support for mastery in the way it always had been, we may have had a different IEP or chosen to get additional outside tutoring or something during the year. This is a critical point, as this recent decision seems to be arbitrary and capricious and clearly did not take into account the factor of parents' planning the previous years academic supports which again, may have included summer school. Even if they did take this into account and did it anyway, it seems unfair as parents should have had the opportunity, with a students academic counselors and CSE, to plan and prepare accordingly.
The school has taken the position that summer school is more about "credit recovery." While the term "credit recovery" is a common term, on an academic transcript it can have an unnecessarily negative connotation. To "recover a credit" implies that a credit was lost, or failed to be earned. Did the student fail the course and regents and fail to earn credit? Did he/she "not yet complete" all the course requirements? Was the credit earned, but not the grade the student wanted? It's unclear. In addition, for a student with disabilities who needs more time as an additional support to master learning material, it doesn't seem fair to illustrate a 'credit recovery' label on a transcript.
To date, only one family has stepped forward and reached out to Mr. Patton, Ms. Tsao, our Board of Education, and others in various areas of the school. Ms. Tsao has taken the time to have a phone conversation with that family and Mr. Patton did grant a private meeting as well. Ms. Tsao affirmed that she had no intention of revisiting this decision or making any changes. Mr. Patton did say that he would reconvene his administrative staff to discuss this further. He was also informed at that time that a petition would likely be circulated among school families.
Time is of the essence, and it is imperative that more concerned parties reach out to the school with the hope of revisiting the summer school grading policy in a thoughtful and thorough manner, while including any and all applicable members of the SSHS staff in conversations during the fall of 2019, which will hopefully result in a fair and equitable written summer school grading policy that can be communicated to all faculty, staff, students, and parents early in the 2019 - 2020 school year. In this, all SSHS staff and families will have a clear picture of how summer school will impact a student's grade point average long before the July 2020 summer school registration.
In closing, and fully recognizing the school's need to amend the previous policy/practice in writing, this petition is merely asking the school administration and Board of Education to recognize that the decision and execution of the July 8th policy did not take place in a timely enough fashion. Nor was it done formally, and communication was less than complete and through. This petition is asking that the students currently enrolled in summer school be held to the previous year's historic and "accepted practice," as this is what was communicated to them and their families throughout the 2018-2019 academic year by our SSHS professionals.