RAYMOND LOUIS IVY AND HIS TWO DAUGHTERS: SEARCHING FOR JUSTICE!!!
45
people have signed this petition.
Add your name now!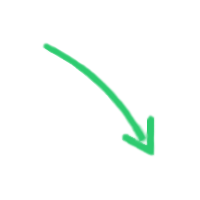 45

people

have signed.

Add your voice!
Maxine K.
signed just now
Adam B.
signed just now
Greetings to ALL human beings.
I am a 56 year old single dad raising two daughters (7 & 8) years old alone, and a small town population 5,947 people. It's been ran by local family and friends for decades.
My two daughters and I are asking you all to help and support our search for justice by signing our petition to: President, Barack Obama/United States Attorney General, Mr. Eric holder Jr., to send some: Independent Special Federal investigators/Prosecutors to investigate the crimes committed against my two daughters and I by the Charleston, Missouri Police Department/ Charleston R-1 School District. Which are: violation of our Civil Rights; Obstruction Of Justice; Public Corruption; Child Abuse/Endangerment/Neglect/Discrimination/Cover Up Etc...
I have been forced to educate my two daughters at home for the last past two years because of what the Charleston, Missouri R-1 School District and Police Department allowed to happen to both if them: February 1 & 26, 2012, and after I complained to the school and police department, they questioned my (than 5 year old) daughter without my permission or presence, trying to force her to change her story. they told me in so many words,(my two daughters don't have any Civil Rights, or any other type if rights), and told me they wasn't going to made out a police report, and they wouldn't allow me to file a police against the school or the school bus driver/school teacher, have email that the school Superintendent sent to the police officer asking her: "was there going to be an arrest or police report made against the school bus driver, and she told him no. She told him she didn't even question the school bus driver because he(the superintendent) said the director of Transportation was going to talk with him; but police officer said the only issue she had was, the bus driver having a knife.
We at all of you to view our three YOUTUBE videos when time permits to hear the story about the two school incident, and some of the other injustices that was done to my two daughters and I by the city government here. I like you all to know that the chief/Director of the Police Department here, his uncle is a former governor of Missouri (Warren E. Hearnes) which the Elementary school is named after him, his face is on the new court house lawn, and the governor's wife (Betty hearnes) is a former Missouri State Representative, she retired in 2000 or 2001. Their family and friends control everything in this town, and that's who my two daughters and I am up against. We will also give you all a list of groups and organizations we have contacted most have not responded, and those that have, they have sent us right back to Local and State Government, which who our complaint is against.
We thank all of you in advance, and GOD bless all of you.
Go to YOUTUBE and type up the following to find the videos:
1) SINGLE FATHER SOMETHING HAPPEN TO MY DAUGHTER CAN YOU HELP ME!!
2) SINGLE FATHER SEEKING JUSTICE!!
3)ivyraylouis video
People to contact:
1)President, Barack Obama:
president@whitehouse.org
info@barackobama.com
2)United States Attorney General, Mr. Eric Holder Jr.
Phone# (202) 514-2001
Fax#(202) 307-6777
3)St.Louis, Missouri FBI Agency,
(314) 231-4324
They have all past and present complaints against the school and city government documented.
4)Congress Of Racial Equality
Info@CongressOfRacialEquality.org
5)Washington Bureau NAACP
Washingtonbureau@naacp
6)St. Louis, Missouri ACLU Director, Mr. Tony ROTHERT:
(314) 652-3111
tony@aclu-em.org
7)President of Rainbow push coalition and his National chief of Staff, Chicago, Illinois,Rev. Jesse L. JACKSON:
jjackson@rainbowpush.org
Mrs. JANET Mitchell:
jmitchell@rainpush.org
8)Rev. Al Sharpton's National Director Of Crisis Of the New York branch of the: National Action network, Mrs. June Moses:
(212) 690-3070
jmoses@nationalactionnetwork.net
9)President of Rev al Sharpton's Springfield, Missouri chapter of the, National Action Network, Mr. ARTHUR Hodge Sr.:
(417) 863-6962
foxdelta75@yahoo.com
I have more info email ready for those who like to see it. If we can get them to open up an investigation, I have factual and legal documents to show corruption, cover up etc...
Raymond Louis Ivy
P.O. Box 131
(573) 931-9626
ivyraylouis@gmail.com