Give the Randolph Class of 2020 the Best Graduation Possible
213
people have signed this petition.
Add your name now!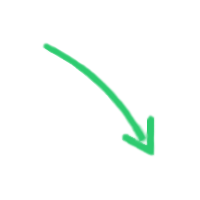 213

people

have signed.

Add your voice!
Maxine K.
signed just now
Adam B.
signed just now
To the Randolph Board of Education and Superintendent:
We the taxpayers, parents and students of Randolph Township were disheartened to hear the Board of Education and Superintendent give every excuse as to why creating a live graduation would be difficult and none of the ways in which they are trying to make it happen in light of the Governor's announcement, no matter how confusing the guidance was.
Many districts have adopted the mantra that we teach our children from birth, "Never say I can't, always say I'll try" and have proactively developed graduation plans and gone to the Department of Education individually for approval and advice. Randolph, who prides itself on being forward thinking and willing to try anything, has not. Instead, our educational leaders have simply continued to state that they do not have enough guidance and given the numerous reasons why a live graduation is likely not possible.
We recognize and agree that the health and safety of all involved is paramount. Our families and students know that any kind of live ceremony will not look like graduations in the past. There will be no graduation caps excitedly flung to the sky, students handed diplomas, or photos of the happy graduates hugging each other. But other school districts across the great state of New Jersey have devised solutions that are not just virtual, in spite of the cost and difficulty. Why can't Randolph? If we strive to be the best in New Jersey, then we must be able to show that we are that in good times and bad.
Do not deny the students who have worked so hard for this. Do not let them leave Randolph Schools with a bad taste in their mouths that everything wasn't tried to make some kind of live graduation work.
And while our fifth and eighth graders still have years to go in our school district, what is done for them and their families will forever affect their attitudes toward the district, too. Don't let the ordinary be the bar. Be extraordinary by taking their concerns, whether it be the time of the ceremony (which apparently won't change just because that is how they have always been done), or the challenges you face with their ceremonies, be a stumbling block either. These families, in many cases, have suffered the brunt of the difficulties associated with virtual learning and need closure to this year in a way that does not add additional stressors.
Many of our residents have already stepped up to the plate to offer assistance, volunteer their time, donate services and provide funding. Take them up on their offers and give them a seat at the table to help give our graduating classes the best recognition of their accomplishments that this town can.
It takes a village to raise a child, let us all help and show that Randolph can be the best.
To the Randolph Town Council:
Alternatively, should our Board of Education and Superintendent throw up their hands and conclude that they could not find a way to do anything beyond the currently scheduled virtual graduation and promotion ceremonies, and that it is simply a challenge that they do not want to take on. We ask the members of the Town Council to do what has been done by the local governments in several other New Jersey towns.
Tell our Board of Education that if they don't provide the oldest children in our community, who we want to come back to Randolph committed to the community as adults who set down their own roots in our town, you will find a way to do it for them.
To Every Single Elected, Paid and Community Leader of Randolph:
Randolph needs something good to lift its spirits after twelve weeks of fear, sadness and despair. Making sure that our seniors are sent off in style, no matter how hard the restrictions are to do it, needs to be done, not just for our students and their families, but for this town to show that there is hope in returning to normal. Now is the opportunity to teach the lesson that no matter how hard the mountain we must climb to succeed is , this town's leaders will serve as the example to make it happen. This is not about entitlement; this is about fostering an environment that shows all residents care and are willing to challenge themselves to find a way to make something positive for this community happen.
As our children are taught, "Never say I can't, always say I'll try." We hope that the leaders of Randolph, whether Town Council, Board of Education or Community ones, and those whose salaries are paid by taxpayer revenue, will be able to look our Class of 2020 in the eye and say they did everything possible to make sure this major milestone in their lives was recognized. Let's send them off to their next adventure with the pride that they are from Randolph and the message that when our Class of 2020 returns, they will be welcomed with open arms and can say that those who stepped up to the plate for them are why they came back.
#Randolphstrong #Randolphproud #WeareRAMily