Residents Continue to Pay for St. Lawrence's Crimes
1313
signers.
Add your name now!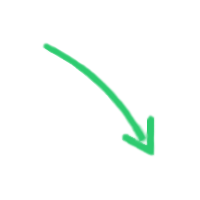 1313

signers.

Almost there!

Add your voice!
Maxine K.
signed just now
Adam B.
signed just now
** Don't let St. Lawrence's defense attorney get away with claiming this is a victimless crime. **
This petition is designed for Ramapo taxpayers who agree with the text of the petition statement below. This petition will be submitted along with the information you provide to Judge Cathy Seibel as part of the public record to be considered in the sentencing of Christopher St. Lawrence.

BY SIGNING, I AGREE WITH THIS PETITION STATEMENT:
As a resident of the Town of Ramapo I have been illegally coerced into paying for Supervisor St. Lawrence's criminal activity. Every year for the next 26 years, I, along with all other Ramapo taxpayers, will have $1.6 million in additional taxes to cover the bond payments on the ballpark. We are the guarantor of these bonds, and the length of this debt service will eventually impact our children as they become adults.
We overwhelmingly voted not to bond this ill-conceived project by a 70% to 30% margin in a permissive referendum special election. Right after that, Mr. St. Lawrence declared, "There will be no taxpayer dollars spent on the ballpark." He lied. He then proceeded to negate our right to vote, and he denied our right to receive proper legal notice about the special, hidden town board meeting during which he committed us to a $25 million bill to build his ballpark for a team playing in a league with a proven 73% failure rate. That was just the beginning. The final cost of construction was between $60-$70 million, and today, we continue to pay the operating costs for a venue that produces substantial losses each year.
The state-guaranteed right to vote in a permissive referendum case was stolen from us. More than $60 million in unwanted debt has been loaded on our backs. The damage done to our bond ratings will likely persist for years. Our taxes have almost doubled in the last ten years, and we still don't know the current fiscal condition of the Town because we don't have legitimate audits for 2015 and 2016. We could be bankrupt. And the consequences of all the juggling of the books, the lying, the creation of false documents, the retribution sought against responsible employees also have rippled out into the lives and homes of all of us. A recent single-word headline in The Journal News explaining the results of county-wide elections credits a new political disorder in Rockland County—Ramaphobia (the fear of other townships or villages becoming like Ramapo).
Michael Burke, Mr. St. Lawrence's attorney, was wrong when he wrote, "No victim has come forward to claim they have been economically harmed." There are over 126,595 of us according to the last US Census in 2010. I respectfully ask the court to consider all of us when you are measuring a just sentence for what has been years of widespread corruption and far-reaching damages.
Michael Castelluccio