Call for Reason for Strategic & Comprehensive Planning in Ramapo
601
people have signed this petition.
Add your name now!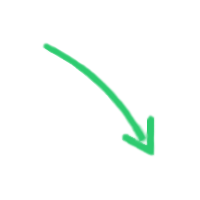 601

people

have signed.

Add your voice!
Maxine K.
signed just now
Adam B.
signed just now
INSTRUCTIONS:
Read the statement below.
If you agree with some or all please sign the petition. In the comments box please state the number of any statement you don't agree with or would alter in some way.
PLEASE ADD any other statements of your own regarding what you think the Town should document, measure, analyze, or consider in any full or partial updates to the comprehensive plan.
PETITION
TO: Town Board of the Town of Ramapo and any committees formed to advise on strategic or comprehensive planning of some or all of the Town of Ramapo
FROM: ROSA 4 Rockland and identified Petitioners
ROSA 4 Rockland and Petitioners below ask the Town Board of the Town of Ramapo to focus on documenting environmental constraints and collecting information on all existing conditions needed for good land use planning BEFORE proposing updates to the Comprehensive Plan including the formulation of area specific strategic plans and before collecting community input so that the public has access to these studies prior to providing input and feedback.
ROSA 4 Rockland and petitioners are not anti-development. We advocate for thorough planning and the preservation of the environment and community character of the Town of Ramapo.
We make the following recommendations related to the outline for town wide existing conditions and updates to the Comprehensive Plan designed to protect the health and safety of the residents of Ramapo:
The Comprehensive Plan should be comprehensive and look at Town needs, issues and concerns as a whole as the term "comprehensive" means before the public review and planner recommendation take place on a piecemeal basis.
The Town should start by providing accurate map(s) at the beginning of the planning process revealing all environmental constraints, vacant lands, and open space for public and planner consideration in future comprehensive planning.
All local wetlands including riparian buffers should be protected by conservation easement buffers similar to state wetlands. With the increased pressure of development in wetland laden vacant land, it is time for Ramapo to consider a new wetland protection law.
No increase in density and a decrease in density should be considered within the sole source aquifer area and 200' of FEMA floodplains.
No increase in density and a decrease in density should be considered within 500' of the 24" high-pressure gas pipelines in Ramapo.
In lower density residential areas, new bulk table standards should be developed for clustered multi-family development to enable new housing styles that are environmentally appropriate.
As per the recommendation of the current Comprehensive Plan the "Preservation of Existing Residential Zoning Patterns" should remain a goal of any update to the Comprehensive Plan.
Before any change in zoning patterns is considered the Town should provide a report on what development can still take place under existing zoning to meet housing demands.
I am generally opposed to any increase in housing density. Rezoning requests should be discouraged generally and any rezoning request in low density residential areas to higher density on lands should absolutely require specific and significant public benefits in favor of the immediate surrounding area that will be affected.
With respect to any requested changes in zoning density, as per the recommendations of the current Comprehensive Plan, any consideration of a change in zoning density in low-medium density residential neighborhoods should be limited to one step down and not more; for e.g. R-40 density should not be rezoned with more density than R-35, R-35 should not be rezoned with more density than R-25 and so on. (see D-4)