Raise the Minimum Wage!
23
people have signed this petition.
Add your name now!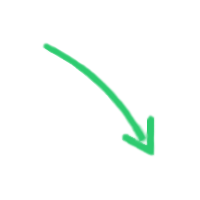 23

people

have signed.

Add your voice!
Maxine K.
signed just now
Adam B.
signed just now
This is a petition to raise awareness of the importance of increasing the minimum wage from $5.15 an hour to $10.10 an hour. This petition mainly focuses on the state of Georgia, but with your help, we can raise the minimum wage nationwide.

Right now, the minimum wage in the state of Georgia is $5.15. Because the Federal minimum wage is higher ($7.25), most employers in Georgia must pay their workers the Federal minimum wage. But, because of some exceptions to the minimum wage (small businesses, child-care centers, etc.), some employees are being paid as low as $5.15 an hour. There have been bills introduced into Georgia's House of Representatives and Senate regarding minimum wage, but none of them have even made it to a vote in their respective houses.
Affording basic living expenses is very difficult for minimum-wage workers. Let's look at the numbers. A person making minimum wage at a 40-hour-a-week job earns $1,150 per month after taxes. After paying for necessities including rent, transportation, clothing, etc., but without the cost of food because of SNAP (Food Stamps), this person would be $159 in debt every month. Because of this, many minimum-wage workers must work more than 40 hours a week to make ends meet.
Working more than forty hours a week often results in a loss of government assistance. For example, the SNAP (Food Stamps) program in Georgia has a maximum individual income of $15,301 in order to receive assistance. Since many minimum-wage workers work more than 40 hours a week, they actually get further behind by working more, as they lose the food assistance. Doesn't this seem wrong?
This is an issue that needs to be solved, and with your help, we can make people pay attention to this problem. We can let our congressmen and women know that we feel strongly about this issue, and together we can make a difference. Let's raise the minimum wage, one signature at a time.

Here's the link to a great video explaining the importance of increasing the minimum wage: https://www.youtube.com/watch?t=20&v=WXKLa2zfoTk