Save me before I turn to ruins! - The heritage of Siddhpur
36
people have signed this petition.
Add your name now!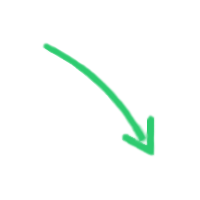 36

people

have signed.

Add your voice!
Maxine K.
signed just now
Adam B.
signed just now
An appeal to preserve the heritage houses of Dawoodi Bohras in Siddhpur which makes Siddhpur a global travel attraction and is also the identity of Siddhpur's as well as India's prosperous culture and heritage.
Support us to preserve it.

-Vivek Modi

This appeal is on behalf of all intellectual citizens of Siddhpur; concerned citizens of Gujarat; architects and building professionals through out the Country; and Scholars, Historians and art lovers around the World. It has become our solemn duty to present this dismal appeal / memorandum for your serious perusal for the protection of the REMAINING stock of

"The heritage houses of the Dawoodi Bohras at Najampura, Siddhpur, Gujarat."
The quality of the architectural style, the craftsmanship of the interiors, the ambience generated by the mohallas and the imagery portrayed by the military facades have added an extremely rich layer to the town's reputation, that continues to draw hundreds of tourists and architecture students from across the Country and the Globe. The value of these houses is absolutely beyond doubt.
Independent scholarly studies, as well as those conducted by the highly reputed CEPT, Ahmedabad, have clearly established the existence of a seamless fusion of Western Classical Architecture with some brilliant Eastern ingenuity along with subtle and invisible use of Vastu principles; resulting in a vernacular that is not only unique but extremely difficult to replicate - both for want of a vanished breed of patrons as well as for want of an extinct guild of artisans and craftsmen.
Over the last 15 years many of these once fine buildings have fallen to mindless economic and commercial interests. We use the word "mindless" deliberately; since there is no shortage of supply of land for any type of development within Sidhpur. Ugly concrete blocks have been allowed to desensitise the streetscapes. And this trend has picked up an alarming speed as building owners, contractors and developers collude with each other for mutual profits.
Through this memorandum we are putting forth our following appeal for your objective and serious consideration:
* An immediate punitive order from the Sidhpur Nagarpalika to ban, stop and prevent demolition of the heritage houses of Najampura. (From Mohammadali Tower upto Harariya Mohalla, near Tan Kabar).
* Strict punitive action - by denying any future building permission - for all defaulters.
* Denial of essential services - water supply, drainage and electricity connections - to those who proceed nonetheless with the construction.
* Incentives to current owners by opening a Maintenance & Consultancy Cell within the Nagarpalika to look after the upkeep of the heritage structures on a "No profit - No loss" basis.
* Wherever desired by the building owners - to fix up and arrange prospective and reputed tenants - like banks, showrooms, computer academies, boutiques, restaurants, home stays and so on - so that the prime concern of the house owners - of SECURITY - is properly addressed.
* Any or all other steps that will not only ensure the longevity of these buildings but will also boost the economy of Sidhpur.
Please sign here to show your support.
-Zoab Kadi