RAGE FOR BERNIE
46
people have signed this petition.
Add your name now!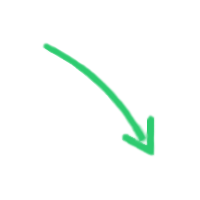 46

people

have signed.

Add your voice!
Maxine K.
signed just now
Adam B.
signed just now
This is a petition to show how many people support the idea of Rage Against the Machine getting back together to perform a show at a Bernie Sanders rally.

A dream is just a dream until action is taken to make it a reality. Thousands of people are rallying in support of Bernie Sanders' presidency in hopes of a future where the common citizen can afford healthcare and education. Some say that putting Sanders into the oval office is impossible, or at least farfetched, but he's rapidly becoming more and more of a threat to other 2016 presidential candidates. With Bernie's recent surge ahead of Hillary in the pollis in Iowa and New Hampshire a Sanders presidency is seeming less and less of a dream and more of a posibility as the days go by.

With rallys containing more than 100,000 people in some states, Bernie definitely deserves more media attention than he's been getting and in order to give his campaign more exposure we need to collect enough signatures to convince Rage Against the Machine to perform at a Bernie Sanders rally. Rage Against the Machine is a group who have not been afraid to stand up for their political beliefs and they would be the perfect artists to endorse Bernie Sanders because of their similar ideologies. Rage Against the Machine vocalises disdain for the billionaire class and police brutality as well as the need for a political revolution, among other issues, through their lyrics which parallels perfectly with the message of Bernie Sanders. By performing at a Sanders rally RATM would help give Bernie exposure and support from people who may not have understood his philosophy.

In 2010 RATM promised they would play a show in London if their single, Killing in the Name of, topped the charts around christmas time in England rather than the predictable x-factor winner. The song topped the charts with over 500,000 downloads and they played the show as promised. If they performed by the request of the masses via grassroots organization like that before they may just do it again. Although the band is currently inactive bassist Tim Commerford issued a statement in February 2015 saying, "It (more RATM activity) could be tomorrow; it could be 10 years from now." It seems they certainly haven't ruled out the idea of performing again.

One simple vote from you is one step closer to putting Bernie in the Oval Office and one simple signature from you is one step closer to regrouping RATM to endorse him. Let's start with a goal of 10,000 signatures and work our way up from there. It should be easy considering Sanders rallies have been bringing in over 100,000 people.