Radio Scilly & Scilly Today - Stop damaging our community
165
signers.
Add your name now!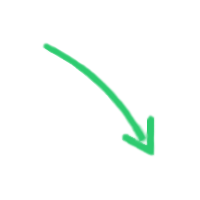 165

signers.

Almost there!

Add your voice!
Maxine K.
signed just now
Adam B.
signed just now



It comes to something when normally moderate residents of the Isles of Scilly feel compelled to share a view such as this:




'The problem with Scilly Today and Radio Scilly in general is that they report normal island news in a biased and sensationalistic way with the sole intention of creating issues that do not exist and twisting reality to try and pit islanders against one another and the council. This is done solely for their own gain and to collect hits to their website which only reporting in this disgusting manner can achieve'.


And this:




'Been away and out of touch for a while, but am sickened by the vitriol and divisiveness being stirred up by Scilly Today. A "Non Story" (Remembrance Parade to Old Town) has been covered in such a way as to manipulate the facts and turn into an imbalanced attack on one individual. Unfortunately in this day and age, people believe the snapshot they read, whatever the backstory, intricacies and discussions and then pile in with their own attack. The few reasonable views on the comments section have been far outweighed by the anonymous outpouring of malice, but what saddens me most is one/two mans use of a poignant and highly respected occasion to light the touch paper and manipulate some of the local population for their own nefarious ends. It's not about your own agenda, it's not about stirring the pot and gaining hits on your website. It's about the troops who serve us, those that have fought for us and those that have died so that we can have exactly this freedom'.




There's more, much more, but there is little more that needs to be said. It is time for action.




We intend to contact Ofcom, which granted Radio Scilly's licence, to let them know that this station's relentless negative coverage of the islands is causing a great deal of concern in the community. This coverage can only have a negative effect on local business, tourism and recruitment, as well as souring the image of the islands elsewhere. The Ash Futures report showed that this is already a cause of concern among local businesses. In this report, Radio Scilly was mentioned as the third most important barrier to growth in the economy. When asked what the council could do to support them, 'close down Radio Scilly/Scilly Today' was as popular an option among local businesses as the council applying for transport subsidies and EU grants.




Radio Scilly's partial coverage is not adding anything to the community; in fact it is making it more fractured. It causes dissent among citizens and is demoralising to people working for the local authority, the largest employer on the islands.




This petition aims to send a clear message to Radio Scilly about its conduct and to inform Ofcom that this particular community radio licence needs to be investigated to see if this station is actually serving our community or damaging it.