RADical changes needed for Trauma Children
1113
signers.
Add your name now!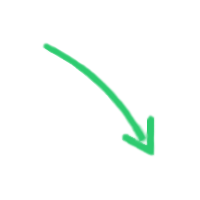 1113

signers.

Almost there!

Add your voice!
Maxine K.
signed just now
Adam B.
signed just now
After signing this petition, it brings up an advertisement for ipetitions.com and asks for a donation for them. This is NOT REQUIRED TO SIGN. Once you see that page you will know your signature was counted. If you read what it says at the top it tells you your signature counted. The donations are NOT for Attach Families Inc.
We need to get the word out! We need our Government, Child Protective Services, Therapists, Psychologists, Friends, Family, Neighbors, etc.... to know about Developmental Trauma Disorder. DTD is not yet acknowledged in the DSM, but we hope that one day it will be, so that children can get the proper diagnosis and treatment. Talk therapy does not work for these children since their brains did not actually develop properly due to neglect and abuse. Currently children are DX'ed with the entire alphabet but it all leads back to trauma and their brains not developing correctly because of it. Some children are diagnosed with Reactive Attachment Disorder also known as RAD. Both DTD and RAD are easy to look up online and give you a better understanding. But we must ask you to take a stand with us to get these children and their families the help they need. Early life traumatization interferes with neurobiological development and quality of information processing. Studies link adverse childhood experiences to depression, suicide attempts, drug abuse, sexual promiscuity and domestic violence to name a few. Resources are so limited for the families of children diagnosed with RAD ( hopefefully one day DTD) and there are many families that aren't even aware of this because of the lack of information in the mental health community. Many families can't afford the treatments needed for our trauma children. Our children go untreated and end up in Residential Treatment Centers, Juvenile Detention, Psychiatric Hospitals or worse. None of these places treat the trauma. There are proven methods that help a child heal, families just don't have access to them. This is what needs to change. We hope to get enough signatures and to spread enough awareness to educate the masses. With this petition we hope to bring awareness to the government departments responsible for the "best interests of the child" to actually put into place proper treatment in the best interest of the child. We will be adding the link to this petition to every email we send to different government officials throughout the states. We have families across the country in dire need of help and support and instead they are vilified for speaking out. Losing their children because they ask for help. This is not in the best interest of children. We ask that you sign today for every family that is struggling and advocating to get their children the proper mental health treatment.
Attach Families

Our Mission is to provide these families the specialized knowledge and training to help them understand developmental trauma, how to look for signs and symptoms, and help their children heal from it. We want to ensure that professionals have the proper training to recognize and treat Developmental Trauma. We want to advocate for training and/or education of educators, administrators, police officers among others what Developmental Trauma looks like and what they are truly dealing with when they are with our children at school or home. The list goes on and on of the things our families need in order to support, nurture and love our children.

Our Vision:
To provide every child with the proper treatment to heal from early childhood trauma, abuse and neglect.
To make sure Developmental Trauma Disorder/RAD is a recognized serious issue, and to ensure families receive the proper support.
**To learn more information about the disorder, find us on Facebook and Instagram at Attach Families or our Facebook Online Support Group Attach Families Support Group