Racism and it's affects
10
people have signed this petition.
Add your name now!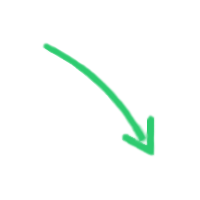 10

people

have signed.

Add your voice!
Maxine K.
signed just now
Adam B.
signed just now
Racism, it's a 6 letter word but has the most significant effect if we consider. Racism is what makes one different from the other. In a way we can say it makes a way out of all to see who is from where and how can one differs on the basis other than sexuality or thinking. It's one way to see what race a person or community belongs to.
Alike gender this spell of word combines towards people thinking about castes and religion a lot more they actually should.
Racism or race discrimination is something that has made a huge change. Apart from differentiating one community or set of people on the basis of their skin colour and their minority or majority count, it has also led to a way huge difference in people's minds about being calculative about who they should see with good and respectful view and whom they should treat as slaves or we can say as disrespected.
Racism is the worst scenario that our society may have got.
We know how South Africa and West Indies is being treated on them being Black. It's been decades since this system of partiality and biased behaviour has came into view in America against the blacks.
Despite of Sir Barack Obama being the president for a long tenure we have still seen people discriminating blacks and preferance to whites in place of blacks no matter how deserving he or she is.
Similarly it's seen with Indians. Indians are offered low grade jobs when they go to a foreign country as a mark of them being from a poor country and on being Browns. This system has led a lot of stress amongst the youth travelling from their native to a new land making them feel insecure and hesitant about if they could be able to survive or not.
Not just about from country to country, it is a major issue within the country too. A country like India commonly known to have the maximum diversity also faces this racism within its own people. Many times people within a family too differentiate between their won kids being fair and wheatist by complextion. It's a mentality here in India that people with fair complexion are better and people with dark complexion are to be suppressed in terms of opportunities. Some races in india that belong to minority are considered to wash clothes and utensils in houses and are not made to study since they belong to a lower race.
All this is just what is being carried for a long time back from the old generations. This is 21st century and people need to stop this to make the world a better place to live. Hardly emphasizing on the topic of gender discrimination this racism is a much bigger issue for the nations accross the world. We need to teach people the wrongs and rights about these issues or else we being in 21st century and being the electronic era is all a waste.