STOP C4 AIRING RACIAL REMARKS ON REALITY TV SHOWS!
36
people have signed this petition.
Add your name now!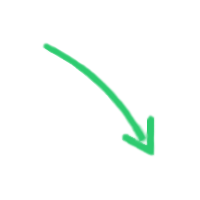 36

people

have signed.

Add your voice!
Maxine K.
signed just now
Adam B.
signed just now
This is a petition about the latest racial remarks heard on yet another one of Channel 4\'s reality shows. \'Shipwrecked\' is a reality show that sees two groups of young people placed on a desert island as castaways competing for a £70,000 prize. Offensive comments made by contestant LUCY BUCHANAN, 18, former public schoolgirl, were aired by C4 on Sunday 21 January. Saying that she dislikes \'BLACKS\' as they are bad people and that she is all for SLAVERY! She went on to say that she also dislikes \'GAY\' people. Later, on the shipwrecked website she went on to say, "I can\'t stand fat and ugly people, they really bring you down." \'How on earth can channel 4 condone this behaviour\' A Channel 4 spokeswoman defended the decision to broadcast the comments, saying: "When Lucy airs her opinions they are immediately criticised, so viewers are instantly aware that her peers find them offensive and unacceptable. Ok! I get it now! Just because her peers criticises her its ok. Well not in my books. You would have thought that Channel 4 had learnt their lesson when Jade Goody and pals were making remarks to Shilpa Sheti bollywood actress! BUT IT SEEMS LIKE UNLESS YOU GET TENS OF THOUSANDS COMPLAINTS, NOTHING WILL BE DONE! SO I AM CALLING ALL PEOPLE TO MAKE A STAND, WHETHER THIS RELATES TO YOU OR NOT. DON\'T CONDONE THIS BIGOTARY AND IGNORANCE! SIGN MY PETITION! AND PLEASE, PLEASE, PLEASE PASS THE LINK TO ALL Charlotte Alfred East London Mirror newspaper: 24 January 2007 SHIPWRECK TV CHIEF \'MUST QUIT\' CHANNEL 4 boss Andy Duncan was urged to resign yesterday after the racist comments on the reality show Shipwrecked. In a Parliamentary motion, Labour MP Keith Vaz slammed the station for showing the remarks by public schoolgirl Lucy Buchanan so soon after the Big Brother controversy. He called on Culture Secretary Tessa Jowell to investigate why contestants were not warned racist language was unacceptable before filming. Hundreds of complaints were made after Lucy, 18, praised the slave trade while slating gay and black people. Last night her family issued an apology. Her father David said: "We were distressed to see her make such loose remarks which have been, quite rightly, seen as wholly inappropriate "It is our belief that Lucy, as a naive teenager, made these unfortunate remarks in her excitement at being on the show."
Sponsor
I took this upon myself to start up! So please pleas sign and pass on to as many people as possible. We need to act fast, complaining to ofcom can also help. http://www.ofcom.com http://www.ipetitions.com