Racial Justice Demands for Seattle Jewish Organizations
479
people have signed this petition.
Add your name now!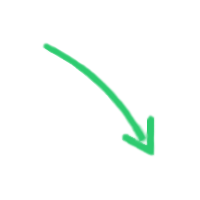 479

people

have signed.

Add your voice!
Maxine K.
signed just now
Adam B.
signed just now
To the leadership of Seattle's Jewish organizations:
It has been moving to see your public declarations and educational resource lists affirming that Black Lives Matter, and supporting the struggle for racial justice in the face of violence that has spanned centuries. As Dena Robinson, a Black, queer, Jewish attorney and educator, recently wrote: "It is no longer the time to stand on the sidelines and cheer us on (and it never was). If you love me, show me. Show me what the Jewish values of Tikkun Olam look like."
We, the undersigned individuals and organizations, are asking you to move sentiments into concrete action. Rooted in our values of b'tzelem Elohim (all people being created in God's image) and pikuach nefesh (the mitzvah of preserving life), we must invest in the actual work of institutional change, and activating all possible resources to help transform our community and city so that justice, well-being, and belonging are actually available to all. It has never been clearer which side of history to be on – and people are being harmed and killed as we deliberate.
This letter is long. That's because it's not just a letter: it's a toolkit and a set of instructions for creating real communal safety. You may be tempted to disregard what's below because of its length or scope. Doing so may seem like a passive choice, but it is active: it silences neighbors, ignores members, and causes further harm. Now is the time to deeply listen to what People of Color need, articulated by Jews of Color across the country, and Black siblings in our city.
From Not Free to Desist: Re-imagining Our Collective Jewish Covenant, and in the spirit of what King County Equity Now is demanding, "We call in our community to re-imagine our sacred covenant to one another and to our collective future" - knowing that such a future depends on real Tikkun (repair). Therefore, we call on all Seattle-area Jewish organizations to uphold the following eight community obligations:
1) Explicit endorsement that Black Lives Matter. Recognizing that Black Lives Matter is a statement that is inherently true and should be accepted without caveat or qualification.
2) Establish racial justice and social equity as an explicit pillar of your organization. This should include but not be limited to:
investment in education, spiritual nourishment, and community repair for the effects of racism within your organization, and the broader Jewish community;
investment in solidarity initiatives between JOC and non-Jewish POC communities;
the creation of a fund to explicitly support anti-racist initiatives and policy change in the communities you operate in;
creation of an ongoing protocol for naming and addressing instances of racism when it occurs within your organization and engaging in restorative justice.
3) Commit to explicit intersectional anti-racist and inclusive hiring and compensation practices. This should include but not be limited to:
20% of all Board Seats be occupied by people of color of which a significant portion should be JOC;
20% of all employees be people of color;
20% of all senior leadership be people of color of which a significant portion should include JOC;
a dedicated fund to hire an external POC-led recruiting firm to source employees and board positions;
internal support structure to ensure retention, training, and support explicitly for employees of color;
mandated quarterly in-person and/or digital unconscious bias and anti-racism training for all employees to be led by Black people, JOC or non-Jewish POC consultants or consulting organizations;
periodic review of compensation levels for all staff across various dimensions of diversity;
30% of compensation for senior leadership be contractually tied to the achievement of anti-racist hiring, staffing, and compensation goals;
a mechanism to track these metrics and publicly post the results for community accountability.
4) Commit to anti-racist educational initiatives, curriculums, and frameworks. This should include but not be limited to:
appreciation for the inherent multiracial identity of the Jewish community;
inclusion of history of JOC communities around the world, and historical figures that identified as Black and Jewish;
an anti-racist framework and lens for organizational decision making;
public statement acknowledging the erasure of Jews of Color and their traditions from textbooks, trainings, and Jewish education, and a commitment to actively and aggressively correct this erasure.
5) Invest in JOC and POC leadership development. This should include but not be limited to:
a commitment for Jewish institutional funding to allocate 20% of all granted dollars to JOC and POC led organizations & initiatives;
develop a strategic initiative within the Jewish Federated system with JOC leadership to fund JOC led organizations, initiatives, and individuals;
JOC and POC involvement in the design, implementation and review process of all initiatives that impact JOCs and POCs;
JOC and POC involvement in all strategic decision-making processes that impact the broader community;
commitment to pay JOC and POC whenever they are asked for advice, consultation, or engagement with organizational initiatives;
fully funded opportunities for JOC to engage with Jewish life at no cost, including Day School, Synagogue membership, fellowships, camps, conventions, and rabbinical schools.
6) The Jewish Federation of Greater Seattle creates a robust list of racial justice, equity, and inclusion requirements that all Seattle-King County Jewish organizations must adhere to. These should be specific to the needs and functions of your individual organization, and could include but not be limited to:
mandated quarterly in-person and/or digital unconscious bias and anti-Black racism training for all employees to be led by Black, JOC or POC consultants or consulting organizations;
anti-racist and inclusive hiring and compensation practices;
public metrics to track ongoing anti-racism work.
7) The Jewish Federation of Greater Seattle engages in the development of a fully funded initiative to assist in our communal accountability. This should include but not be limited to:
at least a $1.5M annual operating budget guaranteed for at least 5 years;
a leadership team composed of majority Black Jews and JOCs;
a focus and investment in coalition building among JOC led organizations and ventures;
active support of this initiative to empower it to consult, support, and provide metrics for accountability to Jewish funders and organizations as they implement the above obligations;
the creation of said organization should be advised by a JOC led and majority JOC task force.
8) Sever ties with the Seattle Police Department and other area law enforcement agencies. King County Equity Now has called for the defunding of the police; instead, investing these dollars into Black-led community wellness projects. We, the Jewish community, can no longer be complicit with a racist organization that has repeatedly taken the lives of our Black and Native community-members. Countless examples in our own history reflect people-led projects and social service agencies providing the very needs that keep communities safe.
We call on you to commit to replacing police department contracts with alternative community safety structures that prioritize inclusive, anti-racist security practices. Examples include: investment in healthcare and mental health services that mitigate the need for surveillance, and diminish a culture of fear and skepticism; crisis intervention and de-escalation trainings that give us the tools to resolve concerning situations ourselves; developing community safety plans and/within interfaith defense networks, that tighten our relationships with other targeted groups. Continuing to rely on police when there are better, safer alternatives is a chillul Hashem (a desecration of the Divine).
As directed by the Not Free to Desist open letter: "We recognize that this work will take time. We recommend the following timeline: all Jewish organizations should make a commitment to fulfill at least 4 out of the [8] obligations within one year (by June 19, 2021) and to fulfill [8] out of the [8] obligations within 3 years (by June 19, 2023)."

These obligations identify how our Jewish institutions can actually, concretely pursue the Tikkun that we so desperately need within our own Jewish community. And, they reflect the repair needed in the broader communities of which we are also part. In addition to engaging deeply with this toolkit, we expect you to join us in becoming familiar with the demands of King County Equity Now -- as well as those of Black Lives Matter Seattle-King County and the Seattle Children's March -- to understand, amplify, and help advance them.
The time to act is now. The Jewish community is looking to you to uphold our values, stand in solidarity with Black Lives Matter, and to pursue justice, knowing that doing so will create a safer, more nourishing community for all of us.
Tzedek, tzedek tirdof.
Fellow Jews for Black Lives
We are a loosely affiliated group of Jews in Seattle, from many denominations and backgrounds, united by our commitment to Black and Indigenous people's safety and well-being.
**We ask that you review the original Not Free to Desist open letter in full, including the associated FAQs. To ensure this toolkit speaks to local needs, this petition includes all original Not Free to Desist obligations with minor adaptations, as well as a demand corresponding to those named by Black-led community-based organizations across Seattle-King County, WA.
**Much thanks to Tom Haviv, Rabbi Rachel Rosenbluth, and JFREJ for allowing us to use this powerful image.