Bring Rachel's Challenge to Crystal Lake
201
signers.
Add your name now!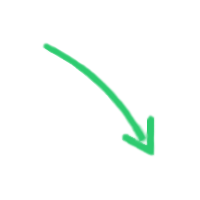 201

signers.

Almost there!

Add your voice!
Maxine K.
signed just now
Adam B.
signed just now
Dear Parents of Crystal Lake high school/middle school students and concerned citizens, 
For too many years and far too often, the cultural response to bullying was along the lines of "boys will be boys," "it will build character," "ignore the bullies and they'll stop," or other like-minded useless phrases. But in our technological age, the damaging behavior of bullies has reached new depths, and resulted in more dire consequences for the victims, including violence and suicide.  
The need to create caring school communities has never been greater. Statistics confirm that bad behavior is on the rise and more psychologically harmful than what was endured by earlier generations.
The responsibility for the development of our children rests with all of us: parents, educators, community.  Their development, of course, extends beyond just academics, but also includes social and behavioral aspects, among others.  The powers that be in Illinois went so far as to make Illinois the first state that requires all districts to teach social and emotional skills as part of their curriculum and daily school life.
These are some closing thoughts to an article titled Rachel's Challenge:  A Moral Compass of Character Education
"Like educators of the past, today's teachers must heed the words of John Dewey (1923, 51 7), who wrote,"We have got to recognize this social responsibility and I would even say that educators should arrogate to themselves the assumption that their responsibility is greater than that of others."  Likening teachers to social workers, Dewey (1923, 51 7) argued that schools have a moral obligation to improve the "health and culture of the community and in spreading liberty and justice and happiness throughout it.
"The responsibility is on all educators to take an ethical stance against the intolerance, the hatred, and the violence that is common in society and that can spill over into schools.  If the schools mirror society, then it is up to educators to transform the culture in schools in order to prepare students to reflect upon and critically analyze more than the core of their knowledge, but also their ways of knowing within a social learning environment where they form relationships and develop moral judgments."  By Barbara Hollingshead, Christi Crump, Rochelle Eddy, and Dina Rowe
While we live in what most of us probably consider a safe community with good schools, our children are not immune to bullying, its effects, or its growing intensity. In fact, the demographics of Crystal Lake match those of Littleton, CO, the community where the tragedy at Columbine High School occurred 12 years ago. Note these recent examples in our schools:  
-- March 3, 2011: 16-year old student at CL Central stabbed another male student with a pair of metal scissors while in class.  He was charged with one count felony aggravated battery.
-- September 22, 2010: 19-year old student at CL Central HS sends instant message through Facebook contemplating a school shooting.  He was charged with Disorderly Conduct. 
-- September 2, 2010: comments posted on a social networking web site indicate intent to bring a firearm to school and harm staff and students at CL South HS.  Charges of Disorderly Conduct were sought and approved by the McHenry County State's Attorney's Office.  The student was petitioned to Juvenile Court.
-- January 28, 2010: CL police investigate allegations of hazing among members of PR HS wrestling team.  The police department has consulted McHenry County State's Attorney's office who will review the entire investigation.      
-- October 1, 2008: charges of Conspiracy and Disorderly Conduct levied against students related to a bomb threat phoned into C-G HS.  The students received a four-count indictment charging each with Conspiracy (class 4 felony) and Disorderly Conduct (class 3 felony).
-- April 19, 2007: an 18-year old student was arrested for Columbine-Virginia Tech threat on CL Central HS bathroom wall. Hundreds of students did not show up for school the next day (April 20).  The student was arrested for Criminal Defacement of Property and two counts of Disorderly Conduct.  He was sentenced to 90 days in the county jail.
Some of the recent happenings in the district- shooting threats at Central and South this school year, for example -- whether hoaxes or real, indicate that there is always work to be done in reaching more and more students, in promoting the respect of others that is lacking in these acts, as well as in acts of bullying, acts of exclusion, and acts of torment or ridicule toward those who are perceived as different.
For our youth, these kinds of issues add difficulty to the already challenging adolescent years.  Add to the mix one of the worst economic environments in decades in which families are struggling financially and stressors are more prevalent, and we see a dangerous set of circumstances that can lead children to undesirable decisions, including violence and suicide.
In today's American family and current culture, children often are coming to school with problematic behaviors and attitudes.  Therefore, character education has become a necessity in school ( Brannon 2008, 62).   
Consider these words from life-long educator and school administrator, Dr. Gene Burton, whose school district was voted the top school district in America to educate kids by Family Circle magazine in 2009... 
"...With the rise of bullying and teen suicides across the United States, we felt it was imperative that we fully unite in an effort to promote, create and sustain a safe, healthy learning enviroment for all our students and staff. Teaching our students is critical to what we do within our schools, but caring for them and inspiring them to care for each other is equally as important.  
By participating in Rachel's Challenge activities, I hope students learn to:  
a. Embrace and respect individual differences
b. Appreciate the value and worth of every person
c. Stand up for others that are being mistreated
d. Know "who" they are and recognize their own worth
e. Be kind and compassionate to people
f. Reach out and help others  
Rachel's Challenge is a comprehensive proactive approach that bridges students, teachers, schools, families and communities together. It includes a 1-hour student body assembly, a 1-hour community assembly, and a 'Friends of Rachel' student-driven club to sustain the program. State and local school officials and educators are critical to the future of our country. Rachel's Challenge exists to stand alongside education professionals at every level to inspire, equip and empower students to make a positive difference in their world. It is a powerful partnership that can replace bullying and violent behavior on school campuses with kindness and compassion so students can learn more in a safer, more respectful environment.  
These values remain with them through the years. At the end of the day, these are the qualities that are going to make them successful and determine what kind of people they grow up to be.  
This letter is intended to gain YOUR support to bring Rachel's Challenge to the middle schools and high schools in Districts 47 and 155.  Cary-Grove High School already hosted the program at the beginning of this current school year, as did Mundelein school districts in December:  its proven effectiveness should be spread through the rest of our schools.  The Mundelein program incorporated the entire community -- the high school, middle schools, fire department, and police department all played a part.  Other Illinois schools that have hosted the program include Johnsburg HS, Barrington HS, Jacobs HS (Algonquin), Marlowe MS (Lake in the Hills), and Woodstock District 200, among many others.  Prairie Ridge Junior High in Crystal Lake which is a feeder school to Prairie Ridge High School will be hosting a Rachel's Challenge presentation April 19,2011. 
Please take a moment to visit the Rachel's Challenge web site at http://www.rachelschallenge.org and watch the first introductory video to learn more. There is much information available throughout the web site for you to discover at your convenience. If you have a little more time, follow this link to view a 23-minute webinar about the program: http://vimeo.com/16214964.  
We are in no way affiliated with Rachel's Challenge, except for the emotional investment and support for it we gained by having attended the student and community presentations at both Mundelein and St. Viator High Schools earlier this Fall. We believe strongly that our schools and community can benefit as so many others are.  
This web site utilized for the online petition is free, but it does ask for a donation – we are NOT asking for a donation and your signature does NOT require a donation to be saved: simply 'x' out of the donation window.   If you have questions or reservations about it, please don't hesitate to contact us.  We'll answer as best we can or find the answer for you if we don't yet have it.
Thank you for your time and concern,

Andrea and Bob Tuszynski (tuzz35@comcast.net)
Links
http://www.rachelschallenge.org/
Here is a link to a video clip that relates to the High School and Middle School: http://www.rachelschallenge.org/Educators/Programs/HighSchool.php
Here is a link specific to Middle School: http://www.rachelschallenge.org/Educators/Programs/MiddleSchool.php
Rachel's Challenge implemented at the Elementary Level: http://www.rachelschallenge.org/Educators/Programs/ElementarySchool.php
20 minute recorded webinar that talks more in depth about the Year 1 Rachel's Challenge Program: 
Recent Crystal Lake Patch Articles:
http://crystallake.patch.com/articles/parents-schools-debate-character-education-program January 17, 2011
http://crystallake.patch.com/articles/rachels-challenge-supported-by-some-area-schools January 17, 2011
http://crystallake.patch.com/articles/letter-to-the-editor-rachels-challenge-worth-time-expense January 19, 2011
http://crystallake.patch.com/articles/parents-continue-push-for-rachels-challenge January 28, 2011
http://crystallake.patch.com/events/crystal-lake-jaycees-guest-speaker April 4, 2011
http://crystallake.patch.com/articles/clc-student-charged-after-alleged-threats Sept 27, 2010
http://crystallake.patch.com/articles/central-student-faces-charge-in-student-stabbing March 7, 2011
Memo: School Bullying Prevention Task Force Report -- March 1, 2011

http://www.isbe.net/SBPTF/pdf/sbptf_report_030111.pdf
http://crystallake.patch.com/articles/bullying-prevention-assembly-to-kick-off-school-year --September 7,2011 Bullying Prevention Assembly to Kick Off School Year
http://www.d47.org/rbm/index.php/component/content/article/24-parents/school-news/56-stop-bullying-dear-district-47-middle-school-families

Dear District 47 Middle School Families:
The purpose for this correspondence is to inform you that all three District 47 middle schools will be hosting Rachel's Challenge assemblies as well as an evening event in early October. Specifically, the dates are as follows:
Bernotas Middle School- Wednesday, October 10th @ 8:00am- Students
Lundahl Middle School- Thursday, October 11th @ 8:00am- Students                   
Beardsley Middle School- Thursday, October 11th @ 1:00pm- Students
Beardsley Middle School - Thursday, October 11th @ 7:00pm- Community Event for Parents and Community Members
As you are probably aware, bullying issues have received increased national attention in recent years-and rightfully so. The issue has become more prevalent across the country, but it is important to understand that it has been met with increasing local efforts by the schools and community to proactively eliminate bullying among our students and also assist you in your efforts as parents in positively shaping the character of our youth. McHenry County's new regional superintendent of schools has been working with area districts to identify these programs and bring more light to the issue and our efforts. To that end, we are writing to inform you of this exciting opportunity for our students, families and community members by way of Rachel's Challenge which has reached over 17 million people since its inception.
For context, Rachel Scott was one of the unfortunate victims in the 1999 Columbine High School Tragedy. As per the website at www.rachelschallenge.org: 
Each day 160,000 students do not go to school because they are bullied, teased and harassed. By turning the story of a tragic death at Columbine High School into a mission for change, Rachel's Challenge is helping create safer learning environments and making a world-wide impact.
Rachel's Challenge is a series of student empowering programs and strategies that equip students and adults to combat bullying and ally feelings of isolation and despair by creating a culture of kindness and compassion. The programs are based on the writings and life of 17 year-old Rachel Scott who was the first student killed at Columbine High School in 1999. Rachel left a legacy of reaching out to those who were different, who were picked on by others, or who were new at her school. Shortly before her death she wrote,
"I have this theory that if one person can go out of their way to show compassion, then it will start a chain reaction of the same. People will never know how far a little kindness can go."                
Rachel's Challenge was started by Rachel's dad and stepmom, Darrell and Sandy Scott when they realized that the writings and drawings Rachel left not only had an impact on her friends and classmates, but also resonated with students around the world. Although Rachel was a typical teenager who even wrote about her "ups and downs," she had a passion and conviction that she would someday change the world. The Scott family knew her story and passion had to be told to inspire others to make their world a better place.
The community event on October 11th at 7:00pm will serve as follow up to the assemblies. Families are invited to the evening presentation and we expect that other community leaders will be in attendance as well.
As not only the Superintendent of District 47 but also and perhaps even more importantly a parent of two District 47 students one of whom is of middle school age, I have always been impressed regarding the manner in which members of this community have consistently worked collaboratively to positively shape our youth.  This event is designed to build upon and support the rich tradition within this community of providing positive learning experiences for our children such that it has a lasting impact on them into adulthood.
In all of my 17 years as an educator, I have never experienced anything as powerful and as moving as the Rachel's Challenge assembly I attended last year.  I am thrilled that Rachel's Challenge is coming to District 47 and I certainly hope that you are able to join us in what I know will be a lasting and very impactful experience on the evening of October 11th. Should you have questions, please feel free to contact me at your convenience.  You may also visit www.rachelschallenge.org. 
Parents may choose to have their child forgo the assembly. If this is of interest to you, please contact the administrators of your middle school. Students of parents who choose this option will be provided an alternate building location in which to work during the assembly.
Very Best,
Donn P. Mendoza, Ed.D.
Superintendent of 
Rachel's Challenge 
 An Incredible Evening
Hundreds Attend D47 Rachel's Challenge Assembly
To the Editor:
I would like to thank District 47 for bringing Rachel's Challenge to the middle schools and our community. This was one of the most moving and motivational presentations I have ever seen.
We may never know the impact on individuals or the community, but we can only hope that we will be a part of the small acts of kindness and positive influences that start a chain reaction.
MINUTES OF THE REGULAR MEETING OF THE BOARD OF EDUCATION OF COMMUNITY CONSOLIDATED SCHOOL DISTRICT 47 HELD ON OCTOBER 15, 2012 
7. Dr. Mendoza began by stating that we had just completed three (3) assemblies and one community event of Rachael's Challenge. It is his belief that this was one of the most impactful and powerful assemblies he has ever seen. Approximately one year ago Bob and Andrea Tuszynski came to the district office to discuss getting this assembly in our schools. Dr. Mendoza stated he wanted to publically compliment Bob and Andrea for their passion but also for how they went about it and what they have done. This was a huge success and we need to keep the momentum moving forward. Dr. Mendoza also extended his thanks to the middle school administration and staff members for working with the Tuszynskis and making this happen. District 47 partnered with Fox River Grove and had their middle school students attend the assembly as well. Board members expressed their gratitude and praised the impactful program.
Dr. Mendoza stated that he was gathering articles for the Communicator to come out this November and requested board members to please send in articles not yet sent in . Dr. Mendoza concluded by stating that a committee made up of Mrs. Visin, Mrs. Alberth and Mrs. Fetzner as well as working with D155 and retired Superintendent, Dr. Hawk are organizing a Centennial Celebration to occur in 2014.