Stop PetSmart Rabbit Sales!
1855
people have signed this petition.
Add your name now!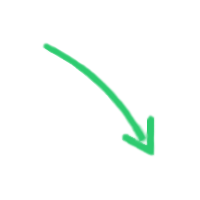 1855

people

have signed.

Add your voice!
Maxine K.
signed just now
Adam B.
signed just now
We, the undersigned, are lovers of animals, rabbits and otherwise. We are very disturbed about the news that PetSmart will be selling rabbits in their stores. Every year thousands of rabbits end up being euthanized simply because shelters and foster homes are full and can not keep up with all the rabbits that are being surrendered to them. In spite of the fact that PetSmart has been made aware of this and they have had a good working relationship with shelters to help with cat and dog adoptions, they are turning a blind eye with regards to the rabbit overpopulation issue and by selling rabbits, are contributing to the problem. We find this unacceptable and therefore, we choose to take our purchasing dollars elsewhere until such a time as PetSmart ceases the sale of rabbits in all stores. A few facts: The house rabbit is the third most popular pet in the USA. Unfortunately, it is also the third most dumped animal in the USA. Although we do not have firm figures yet, we know that there are 4-9 million dogs and cats euthanized every year, and with rabbits being number three, the numbers are very likely hundreds of thousands and possibly a million. Shelters in every city are currently filled with rabbits from the \'end-of-school\' and \'Easter\' dumps, and of course there are the year-round seizures from hoarders and animal cruelty cases as well as routine dumps in the local parks. Most people do not realize that the life expectancy of a rabbit is 8-12 years and that for health reasons (as well as obvious overpopulation) it is wise to have the rabbit spayed/neutered at about 16 weeks of age. When people buy a young, cute rabbit they do not realize that the bunny will become a \"teenager\" at about 4 months. At that time, most of them will mark their territory as cats and dogs do, exhibiting some pretty nasty and destructive behaviors. 90 percent of new, uninformed and uneducated rabbit owners do not put up with this because they do not know that it can usually be eliminated by a spay/neuter operation. Those who are told this often balk because they don\'t feel that a $150-$200 operation for an animal they paid $30 for is worthwhile. To them, the rabbit becomes a throwaway animal and ends up in a park or the woods, in a shelter, or worse, euthanized because the shelter is full. At such a time in which PetSmart ceases to sell rabbits, the shelter community will be glad to enter into a partnership with PetSmart to make rabbit adoptions through their stores possible. Please add your signature to the petition to help alleviate the rabbit overpopulation and euthanization issue!
Sponsor
I am a rabbit lover and owner. My first rabbit came to me almost 3 years ago. He was an end-of-school dump, an FFA leftover who was dumped at the nearby reservoir. He was very lucky to make it to my front door considering all the large predatory birds who circle around here. Since then I have adopted 3 more shelter/foster rabbits and am currently fostering one who has been abused. Before my first rabbit came, I had always considered myself a \"cat person.\" Although I still love my cats, I had no idea how much joy, amusement, excitement and love rabbits could add to a life, as these have added to mine. Please help lessen the plight of these beautiful, intelligent and loving animals.