Rabbis Supporting a Fair Immigration Policy in Israel
163
people have signed this petition.
Add your name now!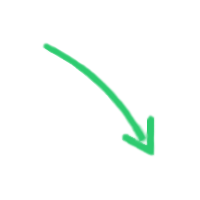 163

people

have signed.

Add your voice!
Maxine K.
signed just now
Adam B.
signed just now
Dear Israeli Consul Generals and Israeli Ambassador to the United States, As American rabbis, we are troubled and saddened by recent events and policies regarding African asylum seekers in Israel. We are increasingly concerned about the escalating levels of violence, hatred, and discrimination toward the asylum seekers. As Jews, we are obligated by Torah and the memory of our own experience to treat the stranger among us justly and compassionately: you shall not oppress a stranger, for you know the soul of the stranger, because you were strangers in the land of Egypt/key gerim heh'yitem b'eretz mitz'rayim (Exodus 23:9). Deeply aware of the realities that Israel faces as a small country with limited resources, we believe that concern for asylum seekers need not and should not come at the expense of Israel's urban poor.

Toward strengthening its moral destiny and its social contract with its own citizens and the Jewish people, we urge the Israeli government to address the following:

Develop a fair Refugee Status Determination procedure that allows for each individual to apply for asylum and provides protection and support for refugees in line with all other Western democratic countries. Change its deportation process so that asylum seekers are not deported and so that they have ample time to prepare for deportation if they are going to be deported after undergoing Refugee Status Determination.
Cease to build the massive detention center in the Negev desert that arbitrarily imprisons asylum seekers indefinitely.Inspired and compelled by Torah and the collective history of the Jewish people, we call on the state of Israel as the repository of Jewish history and values, to heed the immediacy of Hillel's teaching: "What is hateful to you, do not do to another. That is the whole Torah; the rest is commentary." We call on Israel to act in accordance with international law, as well as Jewish law and values.

Sincerely,
Sponsor
Right Now: Jewish Americans Advocating for Asylum Seekers in Israel
Links
Please watch our documentary--Refuge Among Refugees by Ezra Productions and Right Now!!!
Check out our Facebook page:

Check out our website: www.asylumseekers.org
Twitter: @rightnowisrael