Rhode Island and friends speak for Rocky Point Amusement Park!
96
signers.
Add your name now!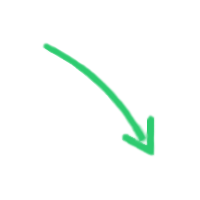 96

signers.

Almost there!

Add your voice!
Maxine K.
signed just now
Adam B.
signed just now
ONE VOICE|TIMES ACTION|PLUS STRENGTH IN NUMBERS = CHANGE!
~ Rocky Point Amusement Park 1847-1995 ~
Please read, sign, share, update your FB friends, post this to relevant RP fanned pages and/or groups, email this link to your other friends (non facebook) & please VOTE (R.I.) to save this beloved park land
*Note to all signers: First, please NO duplicate signatures whereas it will take away from the credibility of this petition! Second, signing is at no cost to you so please just close the window if prompted & proceed with your approval, this will in no way affect your signature. Third, I do read each & every signature entry & sincerely thank everyone for sharing your memories. Your comments have provided me laughter, encouragement, some sadness & an overwhelming feeling of support & camaraderie that can only aid in our fight as this continues to generate before download! Fourth, if you do sign, please ensure that you see your signature in the signature list to confirm before you exit the petition. If done correctly, you will also receive my personal thank you along with a confirmation email, if not then your signature didn't register. Please check back here on occasion as I will update you briefly in blogs. Now let's continue to command the masses my friends! Thank you!
Rhode Island state motto > H O P E
Allow me to appeal to the child in all of us as you read on, however; an urgency is placed on votes from those who currently reside in Rhode Island right now! This online petition is to gain support in hopes of holding onto and rebuilding on land that has engaged its residents in timeless entertainment within the Ocean States one and only coastline amusement park that unfortunately was taken from us many years ago! If you can recall or have ridden, rocked out, enjoyed or played similiar to "The House of Horrors," "Bumper cars," "The Flume," "Battle of the Bands," "The Skyliner," "Cotton Candy," "The Musik Express," "Skee Ball," "The Corkscrew Rollercoaster," "The Arcade," "Ring Toss," "The Ferris Wheel," "Dough Boys," "The Shore Dinner Hall (clam cakes & chowder)," "Sunday Summer Concert Series," "The Enterprise" etc & would like to see those types of things and more stationed in "Lil Rhody" sometime in the near future, I ask that you take a moment to sign this petition, (if you're a R.I. resident - cast your APPROVAL VOTE on the referendum ballot on November 2, 2010) and take comfort in knowing you are part of a major change! If successful, this will ultimately encompass not only securing hopes for a new park, but creating new memories for you, your children and your children's children. Also, it will eventually provide much needed revenue for the state in creating new jobs and prevent land developers from building fancy condos on the land which we really don't need more of nor can most afford. Again, if you're from R.I. (PLEASE VOTE) on November 2, 2010, giving the state of R.I. the authority to provide the funds necessary to purchase the land in hopes of rebuilding a public park, and if you're not from R.I. currently but once were or you simply empathize & support us, kindly sign below as we need as many signatures as possible. My deepest thank you! Rhonda
LET YOUR LOVE FOR ROCKY POINT VOICE BE HEARD – if we don't act NOW, we have no right to complain later! We need to do whatever we can to spread the word around to our friends, family & coworkers, with emphasis on alerting Rhode Island residents to vote YES in the upcoming election. Many Rhode Island residents aren't even aware they can vote on this & it's what will make ALL the difference! If this really means something to you, make it a topic of conversation to anyone and everyone, SIGN & SHARE this petition link & get your friends to sign! Let's get out there & do all that we can before it's too late!
We lose the land; we lose ALL hope! Please...VOTE! That's step one!
Please I ask that you jump on the RP train & help to bring back a bigger and better Rocky Point Amusement Park, let's not travel to other states to "amuse" ourselves, instead let's have other states visit US…we need our park back! But again, every Rhode Island resident is STRONGLY encouraged to VOTE to at least secure this land first if we're to move forward! You and you alone CAN be that deciding vote!
ALL ABOARD…
Sponsor
Rhonda Paul I, along with countless others really appreciate you taking a moment to visit here today! Rhode Island misses their Rocky Point Amusement Park, we need to come together in our passion & fight to bring it back (bigger & better than ever)! Please help in spreading the word for me on behalf of RP! A special shout out to ALL Rhode Island'ers, please VOTE & encourage your neighbors to VOTE YES on November 2, 2010 giving hope to a future park! We need the votes or we've lost! Please...NO duplicate signatures whereas it will take away from the credibility of this petition! Stay tuned...& thank you!
Links