Stop unfair cell phone business practices
14
people have signed this petition.
Add your name now!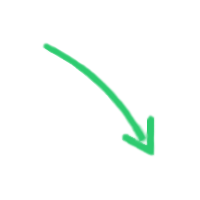 14

people

have signed.

Add your voice!
Maxine K.
signed just now
Adam B.
signed just now
Have you ever had to argue with Sprint, AT&T, or Verizon Wireless, without achieving a solution? Frustrated, angry, and feeling like the only way to get anything done with these companies is through an act of Congress? Well guess what? You are not alone. Read further to find out exactly how to take our country back from these greedy cell phone companies.

After many of these episodes with one of the large corporate fat cats, AT&T, I sat down and thought about it. My first thought was that if the guy I was talking to on the phone were standing in front of me at that moment I would have busted him clean up side the head. Sure, that would have made me feel a lot better, but it would not fix the problem. What is the problem? There are two major problems with the cell phone monopoly. The first problem is that the companies lock you into service contracts for 1 to 3 years by tying the price of the phone with the contract. The extreme difference of price between the price of a phone for new contracts and the price of a phone for existing customers is ludicrous. These companies take the competition out of the market with these contracts. The second problem is that these companies make the cell phones specific to their network. The same phone from a general cell phone manufacturer, such as Motorola or Samsung, is not compatible on different networks. It is illegal to have a monopoly on goods, yet if I buy a phone from sprint, I can't go to Verizon and use that same phone. I have to buy a new one. Why? Because of the software. Why can't they make a phone work on all of the networks? Oh wait a minute they can, it's the companies that make them useless on all networks.

The companies remove the competition from the market with their contracts and network-specific equipment. This gives them an unfair advantage over you. They do not have to give good or even mediocre customer service. They can false charge you to death without you going back on them. No one wants to walk away from a contract because of the extremely high cancellation fees.

Now that we know the problem, what is the solution? Go without cell phones? Well unfortunately as much as I would like to boycott cell phones in general, I also know that in modern business, I could not survive without one. What is a more feasible solution? This is it. This is a petition that I will personally send to every member of Congress and to the Justice Department encouraging them to enforce the anti-trust laws in this nation. These laws were passed to prevent monopolies like the current cell phone monopoly. Let's make these cell phone companies keep our business the old-fashioned way, with good customer service and reasonable prices.

By signing this petition you will also be asking Congress to write more specific laws banning excessive cancellation fees within a service contract and more specific guidelines on fairness in the cell phone market.

Last but not least, you will be sending a huge message to all major cell phone companies that we are not going to take this abuse any more. You will also be telling them that you, as a customer, are tired of sub par customer service and are willing to do something about it.
We the consumer demand that the cell phone industry practice fair market values. Including but not limited to ceasing unjust, unfair contracts, unfair price fixing, and unfair monopolization of goods and services.
We further more demand from cell phone manufacturers that they cease and desist the manufacturing of company specific devices that perpetrate the unfair monopolization by these companies.
Signed Sincerely
The Cell Phone Consumers of the world.
Certain companies have found this petition to leave a bad taste in their mouths. In order to put a stop to the petition they spammed the petition. Unfortunately for them, this is not the only one on the web. But due to those tactics I have placed a password on the signature part of the petition. This is to keep the spam bots from leaving me with hundreds of entries to delete. For those that are legitimately signing the petition, the password is "stopcellabuse"
Links