Queen's Park - STOP Commercial Evicitions
917
people have signed this petition.
Add your name now!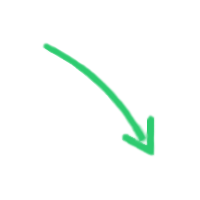 917

people

have signed.

Add your voice!
Maxine K.
signed just now
Adam B.
signed just now
We ask the Premier of the Province of Ontario to enact a Regulation under the Commercial Tenancies Act to stop the eviction of Small & Medium Size business during the COVID19 global pandemic and allow for the orderly repayment of rent that would have been payable during that time as foloows:

Commercial lease payments be frozen for all commercial leases of property for businesses in commercial operation as at March 15, 2020 retroactive to March 15, 2020 and until 30 days following the date the business is allowed by the Minister of Health to reopen.

• Further, that rent which goes unpaid during that period be repaid to the landlord in equal monthly installments over the remaining term of the lease or 48 months, whichever is greater.
• Further, that such repayment shall be interest free for the first 13 months following permission to resume operation, and any balance after that period be paid at a rate equal to the Bank of Canada prime rate plus a rate slightly above a secure commercial line of credit to incent early repayment per annum.
• Further, that the right of re-entry under 18(1) of the Act or other such remedies for payment defaults under the Commercial Tenancies Act, R.S.O. 1990 be disallowed immediately and not resumed until such a time following the cessation COVID19 pandemic that the Minister determines. And that notwithstanding any breach of payment of rent due from March 15 until 30 days following the authorized resumption of operations of the business, that such non-payment shall not be considered a breach of said lease notwithstanding the terms contained in the lease to the contrary.
• That failure to make repayment upon the terms of the revised regulation would be considered a breach of the lease and remedies contemplated under the lease for rental payment default shall apply.
In speaking with local business owners and lawyers, we feel that such a regulation would help small businesses survive the pandemic and put them in position to resume rental payments once restrictions are lifted.
For their part, landlords – by sharing in the short to medium-term "pain" that their tenants face – would, in the long term, recoup lost rent and only suffer a loss equal to the carrying cost of the debt during the pandemic and 13 months afterwards. Based on the principal that we are all in this together, this scheme is fair and equitable.
What's more, under this regulation landlords would:
benefit down the line by helping prevent (or at least reduce) large-scale vacancies stemming from bankruptcies that would otherwise be directly related to considerable challenges tenants face in paying rents when they have no revenue.
be constructive partners in a consistent and orderly approach to repayment that would quickly and efficiently allow businesses and commercial landlords to return to normal pre-pandemic operations rather than go through long, contentious and legally expensive negotiations and/or litigation.
benefit from the post 13-month interest-free period because tenants may choose to repay quicker to avoid the extra carrying cost or seek less expensive institutional credit, if eligible.
As you and your provincial government colleagues have been clearly saying, Ontarians all need to work together in order to protect ourselves, our jobs and our communities. By so doing, there will be jobs to go back to, favorite restaurants to patronize, movie theatres to be entertained at, gyms to exercise in, and activity centers for our children and seniors to enjoy when this is over. We can get through this.
Further, we support the letter written to the Premier and Deputy Premier on March 29, 2020 by Halton and Oakville Councillor Jeff Knoll, that can be read here:

https://film.ca/wp-content/uploads/2020/03/Letter-to-Premier-Final-Signed.pdf