Quality of Life in Manville
27
people have signed this petition.
Add your name now!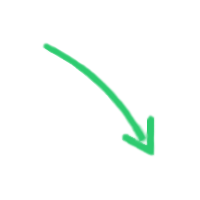 27

people

have signed.

Add your voice!
Maxine K.
signed just now
Adam B.
signed just now
WE THE UNDERSIGNED,

residents both owner and renter alike, those both with small children and those without, wish to be heard to air grievance in regards to scores of incidents per, in which have been mean spirited and also physically dangerous to our community by select persons yet unreasonably and selectively ignored for what appears to be decades in some cases. This petition shall serve as proper list of confirmation of residents that are in agreeance of the concern on the issue of inaction towards these claims.
We think that Manville should be a safe comfortable place to raise our children, and there are numerous obvious documents I can produce stating we ALL have that inherent right. With full observation of both party's rights, and the careful consideration not to infringe upon them, we as a community seek to shield our families from blatant obvious intrusions of privacy, from being stalked, from being consistently harassed, from having borne false witness against, from being physically assaulted whether bodily aquatically or vehicularly, from being frequently followed all throughout town and into others at absolutely dangerous proximity, from having our innocent children surreptitiously filmed whether indoors or outdoors regardless of the gray area that is the language defining our "reasonable expectation of privacy" (e.g. backyard pools, in through windows from without), from excessive intimidation or otherwise having our quality of life that we are all deserving and expectant of diminished in any way.

When a small group of us set out to investigate our own instances of these goings on within the town of Manville we were in absolute disbelief of the extent of the selective inaction by police towards our offender, it was during that outreach to our community that we learned of NOT ONLY the previous tenants' and neighbors long term problems with the accused, but ALSO many other residents with their own long term complaints of frequent attacks upon themselves and their families across town. We find it physically sickening, the level of what to some seems to be disinterest of authorities and administration, but to some others seems to be a blatant covering or conspiratory dismissal of criminal offenses. There are some who believe that BOTH appointed authority and elected administration alike, of whom we ALL collectively pay to protect us or to represent an overwhelming majority of, have demonstrated either purposeful ignorance, or embarrassing gross negligence. It has been established that there are more than a few victims who have expressed privately that they have lost all faith in our local police to prevent retaliatory action from any of these crazed lunatics that single out their families and put their children/grandchildren in harms way in response to coming forward for the sake of justice, and in effect have been intimidated into remaining silent on the issue by either that lost faith or directly by the offender. We find ourselves in disgust that the law enforcement whom WE pay offer residents the suggestion of "maybe moving out of town and letting the next guys deal with it" as a means of solution. Furthermore, some were told the only route to solving a problem of this magnitude would require "getting all your neighbors together and making complaints as a group", this was through the instruction of patrolmen detectives and captain alike. We hereby reject your dismissal of our grievance due to overwhelming response and we absolutely reject the notion that someone who lives more than 4 houses away or someone who has had years of documented abuse but has since moved away in the interest of safety, deserves not to be heard or present at such meeting to express their concern or show severity of the offenses. We believe that ALL RESIDENTS should be allowed to be concerned about a person(s) outrageously creepy behavior in areas such as the parking lot of OUR schools whether out or in session, regardless of their known particular personal exchanges with an individual. Most importantly we reject your untimely revision of your offer of group meeting to the now offered individual closed door ultra intimidating sessions between scared nervous residents and highly trained interrogatively seasoned power monopolizing statist police who have already CLEARLY exhibited disinterest or doubt both verbally and suggestively.
In closing, we hereby request, by physical and digital signature, a council meeting to be held in a non intimidating, on record atmosphere where those who WE HAVE CHOSEN to protect and represent us can be held to treat us fairly and kindly in this matter, as PROMISED BY COUNCIL MEMBERS AND MAYOR IN PERSON ON SEVERAL OCCASIONS, and that those with years of compounded complaints not be strictly held to such ridiculously short time frames of 5min or less as we feel it'd take 6 weeks of meetings to even scratch the surface of the situation adhering to such short increments. We expect that anyone interested enough in holding title of either officer or councilman, funded by way of our taxes, not abstain from their DUTY to hear those they claim to represent.