PWC's to use our Sea's
268
people have signed this petition.
Add your name now!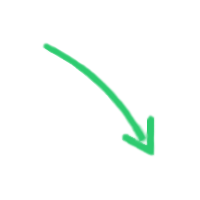 268

people

have signed.

Add your voice!
Maxine K.
signed just now
Adam B.
signed just now
PWC Petition
This petition is in favour of a change in the laws surrounding PWC users in and round the waters of South Australia. The current laws segregate PWC users from using certain waterways and launch points and allow all other marine vessel to do so as they please. This has been the case for a number of years and as PWC's have changed rapidly over these years we think it's time the laws did also.
1. Currently PWC's are not permitted to launch at Seacliff beach. There is no reason given for this and all other marine vessel's are allowed to use this beach to launch.
We want this isolation of PWC's to be lifted. There is speculation that noise was the main reason for the ban. If this is the case then there's is no reason this ban can't be lifted. PWC's are quieter than most boats and tinnies launching from that beach.
2. Currently PWC's are not permitted to operate in unprotected waters, beyond two nautical miles seaward from the coast of the mainland and Kangaroo Island, or from the shores of Lakes Albert or Alexandrina, without approval from the CE of DIT.
As PWC's have advanced and can carry the additional safety equipment that they couldn't before we think it is safe for PWC's to travel further than the current two nautical miles. So many PWC's are set up from factory for fishing these days and fisherman that use a PWC's should not be segregated. We should be allowed access to the waters like everybody else's long as the required safety equipment is carried on board the PWC. It's also been suggested that a PWC doesn't give the adequate protection other vessels do, we disagree as tinnies give no more protection than a PWC. We would also like to suggest that if you don't agree with our thoughts around these rules then maybe a test that people have to pass to travel further than the 2 nautical miles on there PWC.
3.PWC's used to be allowed to operate in the waters of the Coorong. It's no longer permitted to do so and we would like this changing. It is speculated that the reason behind this is because PWC's are a threat to marine life. Possibly from been able to access some of the smaller water ways. PWC's have no external moving parts, unlike may other vessels such as boats/tinies with outboard motors and propellers so they are much less of a threat to marine life. All marine vessels must keep a distance of 300m from marine life, this rule applies to everyone and should be enough of a rule to allow PWC's back into the waters of the Coorong.
4. South Australia holds some of the highest rego prices across the states and PWC's are charged the most when it comes to registration. Not only are we charged the most but we are the ones that are restricted the most as to where we can go and what we can do in and around our waters. We feel this is another isolating and unfair rule that applies to PWC's and we would like the rules changed as stated above and the prices of our rego to come into line or be somewhere close to the rego prices of other vessels in the same classification. I have a letter from a member of the public complaining about this a few years ago and the suggestion to him was that the prices of PWC registration grew when there was a spike in PWC sale, in line with safety concerns? Sounds to us like a money making opportunity as no safety concerns were stated in the letter. It's also very conflicting as we are told our rules are set because of safety issues so why are we charged more if we are restricted due to saftey?
5. Currently PWC's can "Only operate after 9 am on Sundays, or after 8 am on Monday to Saturday". We see no reason for this ruling. Waiting at a boat ramp while all other users can head out and use the waterway is degrading and unnecessary. Again we are paying the most in registration and are limited to the use of our waters. It is completely unfair. Also people that like to fish like to head out early and this isn't possible.
I would like to conclude this petition by saying that users of PWC's have felt discriminated against for a number of years now. Rules have been in place that are no longer relevant and it's time these rules changed in line with the changes that have been made to the vessels in the past years. Users of PWC's have a stigma attached to them and we need to remove this stigma. We think changing some of the rules that are in place that isolate PWC users would be a step in the right direction in removing this stigma.
We hope for your full cooperation in this matter and look forward to discussing these rules with you in the coming future.
Many thanks, the PWC community.