PVE Petition + Additional features on Freakz WoW
15
people have signed this petition.
Add your name now!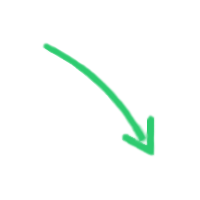 15

people

have signed.

Add your voice!
Maxine K.
signed just now
Adam B.
signed just now
Dear Freakz Staff
On Behalf of every PVE player I'm writing this petition so you can see how players may feel about certain features implemented or further implementation on the server.
First of all we players would like to thank you for continuous improvement and development of your Legion realm. It is a pleasure to play on the first server where developers are trying to improve player experience everyday. Although there are still issues with the server your staff is doing everything in their power to resolve them as soon as possible.
As you might know, players on your realm are very competitive in both PVP and PVE contents, which shows how important it is for them to play on Wow Freakz. Although it is a private server, some players are taking the content very seriously which shows you and at the same time motivates you to improve things that are wrong to deliver the best product.
We as a PVE players we would like to ask you kindly to hold on for a bit with the release of certain amount of the items that will be in your Shop, especially the items that are dropping from the Mythic Xavius, at least to the moment when one of the PVE guilds achieved the "Realm First" achievement. As you know Legion is a expansion that has large variety of things that could bring you a nice piece of loot such as, raids, dungeons, mythic + , world quests etc. especially right now when you have implemented the warforged and titanforged system.
We all understand that the server is for free and people don't have to buy anything if they don't want, but also there are people that are willing to spend money on the server and support your work, which is understandable. We choose the time until the realm first Mythic Xavius because as you may know that competition against non donated vs donated players for the realm first is not fair and after that claiming to have it done as realm first with donated items is not nice and then after that non donated people kill it and drama starts or something else. We would like to avoid such a thing in order to keep the server atmosphere as friendly as possible. On the other hand we understand that server has to make some kind of revenue but if you could just wait until the above achievement is completed we would greatly appreciate it. The same thing would also apply to the Mythic version of Nighthold unless the boss is killed on mythic difficulty with some kind of proof.
With that said, we would like you to put the regulation about posting some kind of proof of the realm first kills of the bosses so you can then release the items to the shop. We do not request a video from every member of the group that has accomplished and managed to kill a certain boss. We understand that some of the players may not have a super computer that can handle recording and game play at the same time, but we do not believe that everyone from the group that claims to kill it realm first is not capable of proving that in form of video. We players want a video proof to avoid drama and other things like "you have exploited the boss mechanic" or something like that.
Recently, one of the guilds that is competitive in both PVP and PVE has accomplished and managed to kill mythic dragons and from their post you can see that although they have killed it they do not claim the "realm first" because of the bugged mechanics that later on were reported on the freakz forum for developers to see and fix what were wrong. That is why we think that video proof is an excellent way for you to see and make the decision on the item release. Therefore, not having a video proof made unnecessary drama between players that claimed to kill Mythic Nythendra "realm first" and other players that have killed it as well claiming to kill it "real first". We understand that whole "realm first" should most likely refer to Mythic Xavius or later on Mythic Gul'Dan, but players are left with what we have.
Furthermore, we would like you to ask for quick implementation of group loot and master loot. We understand that you still have not implement it because you would like to avoid something like "ninja looting", but as you may know personal loot is not perfect at all whatsoever and missing a core thing such as group/master loot is very hurting every that is doing PVE raids.
Please take into consideration all of the above.
Best Regards
PVE Freakz Community