PVE and PVP fixes and options - Ark:Survival Evolved developers
24
people have signed this petition.
Add your name now!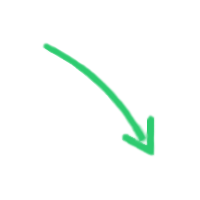 24

people

have signed.

Add your voice!
Maxine K.
signed just now
Adam B.
signed just now
Greetings dear ARK: Survival Evolved developers
First, let us give you a big congrats over the marvelous job you are doing overall. We are aware that this is an alpha game, this petition is only trying to advocate for a few easy and fast fixes for existing problems, while also giving a few options over other issues that, as the fast fixes do, can be implemented per your own choice now, in the future, or never.
This petition intends to make light over the number of customers that would like a different environment, and is not denying the existing server options, but merely advocating for a few more options that will allow different approaches. The forum as it is now it's overloaded with new posts, and all the various issues addressed in here can be easily overlooked, since instead of patrolling the forums for new posts and issues, your time is better spent on game development.
PROBLEMS:
As the PVE and PVP settings are, PVE has a lot of issues with people abusing the system raiding other players, while PVP servers have no option for private servers' admins to create a normal, soft-core or hardcore PVP environment, that could limit base raiding/damage, rules for PVP attacks, etc.
MOTIVATION:
PVE issue are quite obvious, players abuse a supposedly PVE environment taking advantage of glitches or no protection options for various type of containers. PVE players/customers are denied to use the product as it is intended to use in such a PVE environment.
PVP, as it is now in terms of player interaction, is not regulated by any mean. There are various types of players raving for a PVP experience, some like a hardcore stance with no limit damage, raiding and killing. Others, for various considerations, like having a demanding job, family, friends, i.e., a smaller time frame to use with gaming, are not able to experience the PVP worlds at the full extent, because they are raided, their bases are demolished while sleeping ( or not ), they are killed with no real reason, totally excluding the RP side of the game. As I have read somewhere, if I am not mistaking, mr. The Right Hand is a strong fan of the RP side of the game, so he might understand the issue.
PVP private servers are just a half solution to the problem, since it necessitates a continuous administrator surveillance over the player actions, which is a bit unsustainable. You paid for a game, you pay for monthly server fees, that should be a reasonable motivation to allow you to RP with the server players and play by different rules, if you intend to deliver a soft-core or normal PVP environment.
Bottom line, most of the fixes proposed bellow should not be difficult to implement on the short and medium term, adding to your awesomeness aura of marvelous developers.
FIXES:
PVE - the fix is pretty simple. Add locks and pins to all type of containers. Also, the wall glitch is a bug that will most probably be addressed with or without this petition.
PVP SOFT-CORE & NORMAL ALTERNATIVES
Option to block any type of building beside fire camps in all restricted areas, where restricted areas can be defined as all the locations that have unusual type of resources not available in other places.

Yes – block building – could be used in PVE too, if it's not already used.
No – free play, no limitations.

Base attacks regulations – First, you need to implement the ability to mark bases. An individual player or a tribe can mark structures as being part of a base. One structure per individual.

No base attack limitations
Base attacks allowed with prior warning, creating an event where the players will be notified that in 24 hours, between 10pm-11pm, the base will be attacked. This will allow players to interact using RP, while also allowing everybody a fair shot to defend. A real explanation, although this is a game, is that if your base is attacked, I doubt you would be able to sleep with all the dinosaurs making noise, hearing walls crumble, etc. Unless you are tranquilized, sleeping is surely an improbable alternative, since most of the people do not suffer from sleep ailments.

Only raiding allowed – includes breaching of walls and doors and locked boxes
Full destruction allowed

No base attacks allowed – option for servers going for event managed PVP wars and outside the base battles

Cooldown for base attacks

A base that suffered an attack has x hours/days cooldown time until it can be attacked again
No restriction

Killing on site – Option for RP servers

No restriction
Minimum 60 seconds of talking interaction mandatory
Implementing such options will allow private servers admins to enjoy the game without having to watch over the behavior of the players, while allowing the players registered in such a server to enjoy what they are going, allowing the actual and future customers to enjoy the ride along the all mighty prehistoric creatures from the Ark on their own terms.
Please address this, as the priorities allow you!
Thank you!