To empower and to built pro-people, pro-victim human rights institution of India.
35
people have signed this petition.
Add your name now!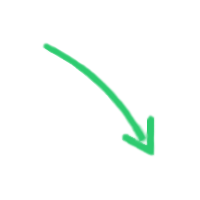 35

people

have signed.

Add your voice!
Maxine K.
signed just now
Adam B.
signed just now
To,
H.E President of India,
New Delhi.
India.
Respected Madam,
Now the aspiration of common people of India has increased towards the human rights institutions, but the institutions don't fall on the genuine touchstone. As NHRC receive lots of cases and many cases are closed without intimating about the action taken to the complaint. Therefore, Peoples' Vigilance Committee on Human Rights (PVCHR) demands to built pro-people, pro-victim, and independent and empower human rights institution. PVCHR advocates the cases of human rights violation from decades and experienced the consequences. On one hand after the intervention of the National Human Rights Commission in around 10 cases survivors received 51 lakhs rupees compensation. Most of the cases were related to the police firing, Custodial torture and bonded labour for e.g. deceased Hira Lal Sonkar wife received compensation of 2 lakhs, The family of deceased three student in police firing during the student protest in year 1997, Rakesh Viz, a survivor of custodial torture received 10 lakhs Rupees and 25 bonded labour received the 20 thousand each for the rehabilitation etc. The accomplishment of NHRC long term intervention was Constable Piyush Kant Rai guilty and sentenced him to life imprisonment and a fine of 10,000 Rupees in an old case of police firing. http://www.scribd.com/doc/23761413/National-Human-Rights-Commissions-intervention-in-case-of-police-firing
But now-a-day, NHRCs' performance is not up to the mark of peoples' aspiration such as ignorance of NHRC guideline on the extra –judicial killing, as in the Sanjay Singh encounter case FIR was lodged against the 14 police official on the decision of honorable high court and three years of continuous advocacy. Please visit •
http://www.thaindian.com/newsportal/feature/overhaul-policing-system-to-arrest-the-alarming-human-rights-violations-by-police_100228967.html
•http://www.scribd.com/doc/18577581/Release-of-the-HRW-report
Recently in the Bazardiha police firing case FIR was immediately lodge after two days against alleged police officer with the pressure of media and political –social stakeholders. Please visit URL
http://www.scribd.com/doc/22246779/FIR-in-the-case-of-Bazardiha-police-firing
for complete case
http://http//pvchr.blogspot.com/2009/11/regarding-implementation-of-section-d_23.html
In the both above mentioned cases, there is no impartial investigation by independent agency other than police and appropriate compensation according the NHRC guideline on extra-judicial killing and police firing. On other hand National Human Rights Commission (NHRC) failed to provide adequate remedy to me, I filed complained to an attempted assassination on my life by the police. Instead of conducting proper investigation NHRC informed me of a report provided by the police regarding his complaint. The police report stated "[A]nd feels that no further action is called for the complaint and the same may be treated as closed". The police report also alleged that "Dr. Lenin was himself providing shelter to the criminals for his selfish motives … that it would be better to write about his removal from his post of convener of Manava Adhikar Jananigrani Samiti (PVCHR)". http://www.ahrchk.net/ua/mainfile.php/2007/2187/
However State Human Rights Commission instead of investigating the hunger deaths, acute starvation and fabrication of cases against human rights defenders the allegations the officer tried to have the complainants reconcile with the respondents unconditionally. http://www.ahrchk.net/statements/mainfile.php/2006statements/690/
Therefore we demand for the
1.Ratification of UNCAT & enactment of domestic law,
2.Strengthening of Human Rights Institutions as pro-victims with full accountability.
3.Proper compensation policy for the torture victim & Psychological support.
With Kind Regards
Links