Put whistle blower in charge of safety at San Onofre Nuclear Dump
123
people have signed this petition.
Add your name now!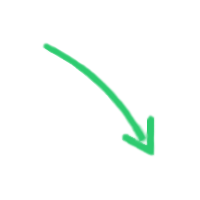 123

people

have signed.

Add your voice!
Maxine K.
signed just now
Adam B.
signed just now
Photo of a spontaneous rally inspired by whistle blower soon after he testified.

We demand that there is a stop work order until needed changes to the safety culture have been put in place and give the whistle blower/hero a promotion that oversees all matters of safety at San Onofre.
On August 9, at Edison's quarterly Community Engagement Panel meeting, a worker at the now defunct nuclear power plant at San Onofre spoke out. He claimed that workers are under qualified and not adequately trained to load nuclear waste fuel from spent fuel pools and insert it in silos where canisters are stored on the beach. He said safety is not put first, workers are understaffed, and that on August 3, one loaded canister was hanging on by a 1/4″ and nearly dropped 18 feet to the concrete below. He promised his daughter he would speak out if Southern California Edison did not inform the public about what happened. See video here.
Tom Palmisano, in charge of decommissioning, was quick to dismiss the incident, saying there was no danger posed to the public or workers. Coincidentally, on August 2, the former head of the Nuclear Regulatory Commission (NRC), Gregory Jaczko, publicly stated that 1) the NRC no longer puts public safety first and 2) the current plan will likely leave the nuclear waste on the shoreline permanently. To put this all into perspective, one canister holds about as much radioactivity as was released in the 1986 Chernobyl accident covering much of Europe.
San Onofre will be home to 124 such canisters by mid 2019. These canisters are only 5/8" thick, compared to casks which are used in other nuclear powered countries where they are 10" to 20" thick. Edison's thin canisters that are welded shut, cannot be monitored, inspected or repaired. We are facing HUGE consequences by placing our trust in a company that had by far, the worst nuclear safety record of all nuclear plants in the entire nation. This procedure should be stopped and re-evaluated by independent experts immediately.
Not enough is being said about the bold, heroic figure, David Fritch, who put himself at risk in a number of ways, to do the right thing. Gratefully, Tom Palmisano, Edison's Chief Decommissioning Officer, was quick to commend the act, saying, "I'll make sure with whoever he works for that he's protected. He has a right to voice his concerns and that's important. I credit him for bringing up an issue."

Now we must take it a step further. We are fortunate to know of a man such integrity, who will undoubtedly take a stand for safety, even under the most difficult circumstances. I think one of the best things Edison could do to address the public's concern is to give David Fritch a much larger role in the oversight of all safety matters at SONGS. He's a proven safety advocate that has earned the trust of the community. It is character that counts most, and that is the kind of leadership we need. For a job like this, you can't have better credentials than that.