Put sanctions on the Islamic Republic of Iran Broadcasting in support of the yearning of the Iranian people for freedom and justice
847
signers.
Add your name now!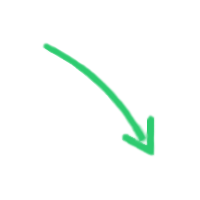 847

signers.

Almost there!

Add your voice!
Maxine K.
signed just now
Adam B.
signed just now
Something big is happening in Iran. The political regime which first inspired Islamist fundamentalist movements in the modern world is now defied by the brave Iranians who have taken to the streets at the risk of their lives to put an end to a brutal theocratic tyranny which has been oppressing them for four decades. It would require going to great lengths to give a comprehensive picture of the wrongs the Islamist regime has done to women, religious minorities, the working class, political dissidents, thinkers and writers. Iran's religious dictatorship has reduced vast portions of the population of one of the most resource-rich countries in the world to poverty by pillaging the wealth of the nation and spending billions of dollars to fund terrorist organizations and groups in the Middle East. It has severely harmed the environment through mismanagement and abuse, stoned women to death for extramarital sex, and deprived persons of the Baha'i faith of the right to education. If many people in the free world have heard the word "fatwa," – the Islamic death sentence – most of them probably don't know that the Islamist regime which took power in 1979 in Iran by overthrowing a secular government first exported it to debates in the West by issuing a fatwa against the British novelist Salman Rushdie.
But the game has changed, a review of the footage of protests coming out from Iran shows clearly that the Iranians are chanting their aspiration for an accountable secular government where basic human rights including freedom of speech and political participation is guaranteed to all.

The Iranian people achieving their goal means putting an end to the rule of the number one state sponsor of terror and the world becoming a better and more secure place. Yes, a free Iran is of significance and consequence to the entire world. To this end, the Iranians need the support of the free world.

One of the repression tools of the Islamist regime is the state TV. The regime has been holding a firm grip on internet, filtering social media and messaging apps. It resorts to satellite-jamming while using the state TV to broadcast one-sided propaganda. It has in its record displaying photos of demonstrators to be identified by pro-regime agents, and other kinds of intimidation campaigns. Over the past days, it's been waging a psychological war on the protesters by demonizing them in every possible respect. The Islamist regime deprives the Iranian people of access to free flow of information.

In support of the yearning of the Iranian people for freedom and justice, we urge the US government to impose sanctions on the Islamic Republic of Iran Broadcasting and other institutions and individuals involved in censorship in Iran to reduce regime's repressive capacity.