Put an End to Off-Shore Drilling
12
people have signed this petition.
Add your name now!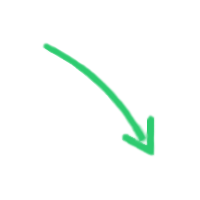 12

people

have signed.

Add your voice!
Maxine K.
signed just now
Adam B.
signed just now
Dear Mr. Zinke,
You recently have decided to expand off-shore drilling for oil and natural gas. In fact, you have already begun the process to do so by signing the secretarial order for the Bureau of Ocean Energy Management. You signed it, for them to start formulating a new five-year plan for drilling right sales in not only in one ocean but in the Arctic Ocean, the mid-and south- Atlantic Coast and the ENTIRE Gulf of Mexico. Your only concern is that your new plan will help the economy and you even had the nerve to say it was good for the environment due to the United States' strong safeguards for drilling. That explains the amount of oil spills, ecosystems, wildlife, and pose a threat to human health, right? Not to mention the cost to do off shore drilling which, according to Investopedia, the world's leading source of financial content on the web, is 15 to 20 times greater than the cost for land rigs. You should be ashamed of yourself for what you're doing to the environment and to this planet, just for your gain. Your words at the press conference when you first announced this was, "You should be excited" as if the off-shore drilling you plan to do is good. Let me tell you, we are not excited, and we are going to fight against it.
According to Investopedia, in the article, "How do the average costs compare for the different types of oil drilling rigs?", the average cost of off-shore drilling is approximately $650 million and the LEAST expensive on record was $200 million. The United States should not be spending this much money on off shore drilling when clearly the negatives outweigh the "positives". According to the National Center for Education Statistics, United States has spent an average of $634 billion on education. How is off-shore drilling receiving more funds then the education of the children of this country? We need to put more money into the nation's education, for the children who will oversee this nation in a generation. For the children who are watching this world change right before their eyes.
In any perspective, off-shore drilling is one of the dangerous professions out there. The process of off-shore drilling is excruciating, and long. Workers work an average of 12 hours a day dealing with dangerous equipment, are isolated hundreds of miles away from shore and are gone from seven to fourteen days on the rig at a time. When an incident happens, help is miles away. Pipeline explosions and oils spills pollutes in water that can cause drinking water problems by cross- contaminating aquifers. In the article, "Oil Causes Serious Health Problems", it states that drilling for oil, refining it, and burning it can "lead to many serious health problems such as blurred visions, headaches, convulsions,etc."
Ecosystems on and off-shore, marine and wildlife and the environment are all major impacts of off-shore drilling. Cetaceans, which are dolphins, whales, and porpoises, are in danger. These intelligent creatures communicate through sound. The loud equipment and process it takes to drill disturbs their communication. It also hurts their brains to the point where they are bleeding from their brain and have internal lacerations. Due to the ear-piercing, strong noise that offshore drilling creates these beautiful creatures try to flee and end up being washed up on shore, eventually dying. The population of North Atlantic right whales is the lowest it has ever been. The loud noise it creates disturbs fish and where they live. These animals find their family, mates, and food from what they can hear. Offshore drilling literally drives them to their death from the lack of being able to hear and the ear-piercing noise hurting them.
The five-year plan to drill offshore in the mid-and-south Atlantic coast, the entire Gulf of Mexico and Arctic ocean that you think is good, is full of negatives that will impact our planet in horrible ways. It will and has in the past ruined and destroyed ecosystems. It will endanger and, most likely, make some marine wildlife extinct. You are putting the ocean at risk and our planet with the amount of greenhouse gases offshore drilling produces. Do you want your grandkids to live on a planet where we have sea creatures and a beautiful blue ocean? Or to breathe clean air that offshore drilling pollutes? We need to put an end to offshore drilling.
548+6+