Purple Heart for the Fallen and Wounded Soldiers from the Fort Hood Shooting
703
people have signed this petition.
Add your name now!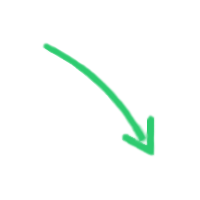 703

people

have signed.

Add your voice!
Maxine K.
signed just now
Adam B.
signed just now
Petition for Ft. Hood Soldiers to receive The Purple heart award. Remember: "All that is necessary for Evil to triumph, is for GOOD men to do NOTHING!"
The purpose of this petition is for the soldiers that were wounded orkilled in the November 5th 2009 Attack at Ft. Hood, to receive The Purple Heart. The Purple Heart, per regulation is awardedby theUnited States to any memberin the Armed Forces of the United States who or other persons deemed eligible, while serving under competent authority in any capacity with one of the U.S. Armed Services after April 5, 1917 has been wounded, killed, or has died after being wounded in a combat zone, or by a quote on quote "Enemy Combatant".
There are many reasons why the soldiers who werewounded or killed that fateful day, last November, deserve this award and it benefits. In current times the Award falls under a good amount of rules and regulations, which can be found online at a number of websites, or in the American War Library for reference. It is currently usually found being awarded to soldiers who have been injured overseas, in theaters of war, i.e. Operation Iraqi Freedom or Operation Enduring Freedom. However it has come to the knowledge of all who sign this petition that those soldiers who were killed or wounded by the shooting at Ft. Hood, on 5 November 2009, sacrificed themselves or apart of themselves in defense of what our nation stands for, should receive the Award Of The Purple Heart as well as all related benefits. When these men and women join the Armed forces they swear to an oath that promises to defend all of our great freedoms, from any and all Enemies, both foreign and DOMESTIC. They do not take that oath lightly and neither should anyone else who appreciates what they do for us every day. The Soldiers who were in that building and surrounding areas acted the best they knew how. All of them did what they could, whether that be throwing a chair or a table at the shooter, or performing aid on other wounded soldiers.
So I plead with you as men, women, children, wives, husbands, sons, daughters, grandparents, and people of all ages, if you are a true American and you believe the men and women who defend your freedom are deserving of being recognized for it, should receive the Award of the Purple Heart, then please sign this petition. I know that if we all stand together, behind our Congressmen and Women who support the passing of this bill, that America will not go quietly and will recognize their wounded and fallen soldiers properly! We can do this, if for no other reason than to help remember what happened on that day, so that hopefully you and your family do not have to go through what these soldiers and their families have gone through and will continue to suffer through. For your time and thoughts I sincerely thank you all and God Bless you.
-The Wife of a Wounded Soldier, Victoria E. Burnett. -
Sponsor
Victoria Burnett-Wife of a Wounded Soldier, Fort Hood Survivor
Links
Please Make sure you DO NOT sign this more then Once.
Every signature counts once Not twice, we just want to be correct in the number of the votes.

Please Sign your Full Name both First Name and Last.