Punish parents not the kids!
136
people have signed this petition.
Add your name now!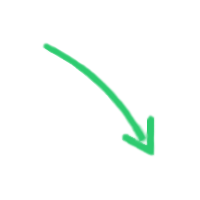 136

people

have signed.

Add your voice!
Maxine K.
signed just now
Adam B.
signed just now
I'm coming here to try and get my voice heard. I want to be an advocate for my son and all the other children in my community who don't have a voice. I will be sending this petition to our Johnson City school board. You see there are many problems with our School board and their rules for OUR children. Many which the teachers absolutely do not agree with but you can hear their voice tremble when they realize they actually spoke out against the school. But shouldn't we all gather together and speak for the children? I am a busy hard working single mom who has broken the school rules not my son. You see in the handbook for the schools that is written by our school board it states that after the 3rd tardy in 9 weeks the child will have lunch detention. Now I can't understand how my kindergartener is the cause for his tardiness? He wasn't! It was all my fault. Now was I at home just sleeping or being lazy? Absolutely NOT! But when it comes to school rules it's "black and white" at least that's what I keep being told. If your child is late because of car problems, a sick family member, literally anything it doesn't matter if the reason is valid or not. When my child was tardy his 3rd time I was told the day before by his school he would receive lunch detention the following day. I asked if I was allowed to serve his detention with him? She wasn't sure so I called the office the following day starting at 8am. I talked back and forth with the office at least 3 times ending in my child would not receive lunch detention that day because "they didn't know still if I could sit through lunch detention with him" I was also promised he would not be sent without contact from the schools principal at Woodland Elementary Dr.Reach. The next day came and I received no phone calls from the school and came home to a very upset child who has started claiming recently he doesn't want to go to school anymore and doesn't understand why he had to eat his lunch alone and completely silent. I wouldn't want to return either if I was punished for things I didn't do or understand. My goal is to start changing these rules in the handbook to fair rules with consequences that actually make sense. When the teachers don't agree with lunch detention for tardies then why is it okay? I don't see our school board members at the school teaching the children! Why do they get to determine how to discipline our children? Children are the future let's keep them in a environment that actually makes them want to come back. An environment that they can understand with rules and consequences that are age appropriate.