Public Spaces for the Public!
38
people have signed this petition.
Add your name now!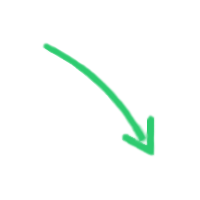 38

people

have signed.

Add your voice!
Maxine K.
signed just now
Adam B.
signed just now
A TEAM of young footballers fears it may be forced to disband because the council is demanding money for the use of a playing field. Ainslie Wood FC has been holding summer training sessions on public space behind Salisbury Hall in Chingford with no nets or pitch markings. The team has regularly used the fields since it was formed in 2007 by Robin Philpott, of Cranston Gardens, Chingford. Mr Philpott said he was even told by park staff that there is no fee for using the space, but the council insist the charges have been in place for some time. He said: "We don't want to waste fuel, and increase the CO2 in the atmosphere, by driving out of the borough to play football. Not all our players would be able to attend training. "It is odd that this borough is going against the Government's goals for decreasing pollution and improving youth activity. "We aren't bothering anybody. We are simply training, getting fitter and improving our skills. "It is something I thought the borough would approve of with the London Olympics not far away." The team already hires an artificial pitch in the winter and a pitch on Wanstead Flats for its matches. Mr Philpott added: "We don't have too much money and get by on a shoestring budget. (Original Source http://www.guardian-series.co.uk/news/wfnews/4528534.CHINGFORD__Councillor_defends_park_football_charge/ By Carl Brown) Our local Council has now decided that Football is exclusive to those only fortunate with money. We believe sport should be for everyone regardless of Class or income and that the council needs to provide this. They want nothing more than money and don't provide anything apparently for the Public. They call a plain grass field "facility". Furthermore it's maintained by tax payers money, the council is funded by your taxes. So why shouldn't you be allowed to enjoy our large open spaces. These individuals playing football and cricket and other activities aren't costing the council any money. Meanwhile each year thousands of pounds goes to policing our streets and on the vandalism caused. So why should they pay for something that was around before the council decided to put a fence around it and charge money. We feel the problem with this is that they are targeting teams of youths trying to do something positive. Whilst meanwhile groups of youths wander our streets committing crimes because they have no outlet for their frustration or to focus their time. If we get rid of Grass Roots football we are neglecting a basic part of our culture and going against many of the Governments goals for improving people's health and developing sport. It doesn't have to cost thousands just let local people enjoy sport at any level without having to fork out large sums of money. Keep our Public spaces Public!
Sponsor
Along with my brother Alex Philpott and fellow team-mates of Ainslie Wood FC Chingford have started this petition on behalf of young footballers, old, everyone! Of any age and the public everywhere, this Benefits people from all walks of life, everyone should enjoy our open spaces and more youths in sport will have a positive benefit in many ways.
Links
www.freewebs.com/ainslie-wood-fc http://www.guardian-series.co.uk/news/wfnews/4528534.CHINGFORD__Councillor_defends_park_football_charge/