Ethical Statement about Human Rights in Gaza
12
people have signed this petition.
Add your name now!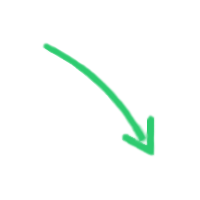 12

people

have signed.

Add your voice!
Maxine K.
signed just now
Adam B.
signed just now
Ethical Statement on Human Rights in Gaza

by Concerned Psychologists, Health Workers and Academics

As psychologists, health workers and academics in South Africa, it is both with horror and dismay that we respond to the atrocities and gross human rights violations committed in Gaza. We extend our support for and solidarity with the people of Gaza. Our own South African history of apartheid and its intergenerational impact on our psyches, urges us to respond with steadfast principled commitment against any actions that violate the human rights of all people. This continued bombardment has and will result in severe trauma and other mental ill-health, which will fuel the intergenerational transmission of conflict among the inhabitants of the region. Tasked with promotion of psychological well-being, it is our ethical imperative to speak out against the incremental genocide being enacted in Gaza on the Palestinian people.

The continued siege and blockade of Gaza has disturbing physical, social and psychological costs. The attacks on civilians, including the rocket attacks from Gaza, need to be condemned, noting that combatants have an obligation under international law to protect civilians. The disproportionality of Israel's attacks on Gaza, and the indiscriminate killing of men, women and children as collective punishment for combatant resistance is wholly unacceptable. Furthermore, the Israeli armed forces and the Ministry of Defense's contention that Gazan civilians are to be blamed for their own demise is deplorable.

As with Apartheid South Africa, human rights violations and extra-judicial assassinations are policy in the Israeli government policy, under the often quoted 'right to self-defense'. The deliberate Israeli military targeting of hospitals, civilian shelters, and the prevention of medical aid reaching the injured, and medical supplies and equipment from entering the Gaza Strip is evidence of a blatant hypocritical disregard for international human rights standards and in direct violation of international human rights conventions.

These acts mitigate against a peaceful and just solution for all those involved. As psychologists we also draw attention to the impact of this and other attacks on Palestinians, including the psychological and social health, and well-being of all sections of the population, particularly children, the elderly and the disabled.

We urge all concerned people, including psychologists, academics and health workers, to add their voices to the global call for an end to this brutality, senseless killing, siege and blockade of Gaza. We further support the vision for a lasting and just peace in this region.

Signatories: 21 August 2014
Umesh Bawa (Clinical Psychologist, UWC)
Anthony Pillay (Clinical Psychologist, SAJP Editor/UKZN)
Mahomed Seedat (Clinical Psychologist and Director, ISHS-UNISA)
Shahnaaz Suffla (Clinical Psychologist, MRC-UNISA)
Kamal Kamaloodien (Clinical Psychologist, UWC)
Serena Isaacs (Research Psychologist, UWC)
Ashraf Kagee (Psychologist, Stellenbosch University)
Rashid Ahmed (Clinical Psychologist, UWC)
Rafiq Lockhat (Clinical Psychologist, Private Practice)
Charl Davids (Clinical Psychologist, UWC)
Desmond Painter (Psychologist, Stellenbosch University)
Tony Naidoo (Community Psychologist, Stellenbosch University)
Razack Karriem (Academic, ISD-UWC)
Anastasia Maw (Clinical Psychologist, UCT)
Erica Munnik (Clinical Psychologist-UWC)
Maria Florence (Research Psychologist, UWC)
Bronwyn Rooi (Registered Counsellor, UWC)
Shazly Savahl (Research Psychologist, UWC)
Crick Lund (Clinical Psychologist, PRIME-UCT)
Mohamed Adam (Psychologst, UWC)
Wahbie Long (Clinical Psychologist, UCT)
Floretta Boonzaier (Psychologist, UCT)
Sherine van Wyk (clinical Psychologist, Stellenbosch University)
Fatima Peerbhay (Principal Dentist, UWC)
Naeema Parker (Clinical Psychologist, UWC)
Lameze Abrahams (Clinical Psychologist, UCT)
Ereshia Benjamin (Clinical Psychologist, UCT)
Ronelle Carolissen (Clinical Psychologist, Stellenbosch University)
Brigitte Swarts (Clinical Psychologist, UCT)
Nasera Cader (Clinical Psychologist, UCT)
Toni Abrahams, Clinical Psychologist, UCT)
Zareena Parker (Clinical Psychologist, UCT)
Clint Maggot (Clinical Psychologist, UCT)
Mariam Salie (Postgraduate student, UWC)
Claudia Sweeney (Postgraduate student, UWC)