Should NASA Credit Richard C. Hoagland
138
people have signed this petition.
Add your name now!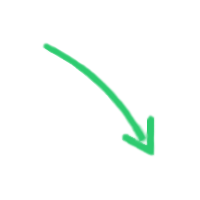 138

people

have signed.

Add your voice!
Maxine K.
signed just now
Adam B.
signed just now
To: NASA, U.S. Government, It has been recently revealed by NASA that there indeed were oceans, tides, water, ice and life on Mars. See Richard Hoaglands \"Mars Tidal Model\" at: http://www.enterprisemission.com/tide.htm where Richard C. Hoagland of The Enterprise Mission has been proven correct about many of his unorthodox theories of things such as Ancient Major Oceans, the artifacts on Mars, i.e., \"The Face\", The \"Sphinx\", the pyramid structures that are unnatural formations, and the buried ancient cities. This petition is to certify that the majority of readers believe credit should be given where credit is long overdue. In 1997, the Galileo images supported Richard Hoaglands theories. Richard Hoagland was also responsible for the theories, which have now been proven, that there is Ice (water) on Europa. Read more about this here: http://www.enterprisemission.com/europa.html http://www.enterprisemission.com \"Mr. Richard C. Hoagland, founder of The Enterprise Mission, recipient of the Angstrom Medal, former science advisor to CBS News and Walter Cronkite, author of \"The Monuments of Mars\", co-creator of the \"Pioneer Plaque\", originator of the \"Europa Proposal\", and principal investigator of The Enterprise Mission.\" Sign the petition today! Let those who need to know that we mean business when it comes to credit being given where credit is due. It is due to Mr. Hoaglands persistent and relentless dedication to these efforts that has made this petition necessary. Until those within the NASA infrastructure and the Government decide to do what is right and recognize Mr. Hoagland for his astounding revelations, it is my hope that this petition shall grow in size and scope until it can no longer be ignored. Sincerely, The Undersigned
Sponsor
http://www.enterprisemission.com Not my web site but it\'s the one this petition is all about. Disclamer: The Enterprise Mission is in no way responsible for the existance or the implications of this petition. It is the sole idea and purpose of my own, and The Enterprise Mission is exempt from any liability that may or may not arise from the making of this petition.
Links
http://www.enterprisemission.com