Provide Overseas Vets COVID Shots Now!
137
people have signed this petition.
Add your name now!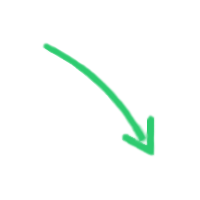 137

people

have signed.

Add your voice!
Maxine K.
signed just now
Adam B.
signed just now
President Joseph R. Biden Jr.
The White House
1600 Pennsylvania Ave NW
Washington, DC 20500
Dear Mr. President:
We have a problem involving U.S. veterans living overseas. We request you take executive action.
For the many thousands of U.S. veterans living overseas, there is NO organized effort to contact them and provide them with the COVID-19 vaccinations protecting them, hopefully, from contacting C-19 and becoming yet another statistic in the already massive death toll of this disease.
You may know Leo Shane who writes for the Military Times. Mr. Shane has dug into this problem in his recent story, "Tens of thousands of U.S. vets living overseas left to find COVID vaccine doses on their own." https://www.militarytimes.com/veterans/2021/04/30/tens-of-thousands-of-us-vets-living-overseas-left-to-find-covid-vaccine-doses-on-their-own/
There is absolutely no reason for our nation to let overseas vets and vets unfairly bounced out of the military, deported and living in Mexico, to die of C-19 just because federal bureaucracies CANNOT get their act together and organize a vet vaccination drive for vets outside our nation!
From our limited first-hand knowledge, vets who live overseas have to basically fund their own vaccine efforts. Many live on fixed incomes and cannot afford to fly back to the U.S. to get two shots.
It would be cost prohibitive on fixed incomes to fly back, stay for three or more weeks, and then return to homes and families overseas, in some cases having to go through quarantine, with additional associated cost, for 14 days on return.
We guess that most of these vets are Vietnam era vets, many disabled, with a good number highly disabled and the deported vets younger with many being survivors of the Middle East wars.
However, many foreign governments have left U.S. vets with basically no recourse as they do NOT have vaccines for their own citizens, let alone foreign citizens.
In Thailand, vets cannot even buy a vaccine at a private hospital because the government will not allow hospitals to purchase it separately.
Mr. President, these are our recommendations:
You must take command and cut through the BS around this problem.
You need to create an executive order directing at least these agencies – the VA, the DOD and the Department of State (DOS) to:

Order (within a timeframe) all overseas military facilities (there are 5,000 plus installations each with a medic) and all DOS facilities (there are 25,000 plus facilities) to provide C-19 shots and transportation to the shot location free of charge to U.S. vets and their families living in each nation across the world;
Order the VA to lead the effort to develop the veteran contact list, organize the vaccine transportation around the world and organize and pay for a program similar to the DVOP program the VA ran after the Vietnam War.

Lastly you need to have representatives from the VA, DOD and DOS report to you periodically, in an urgent timely manner, the progress toward meeting your 100% vaccination goal and the success of this action.
(President Carter's Disabled Vietnam era Outreach Program contacted every disabled vet in America. Trained vets asked each vet a series of questions to determine whether the disabled vet was ok or whether he/she might be sitting in some wheel chair staring at the ceiling 24/7. If the DVOP outreach worker decided that vet might need help, he/she would go visit that vet, make an assessment and get the vet help or take him/her to the local Job Service office to the Veteran Service Officer who would then work to get the vet employed if at all possible.)
We thank you for your efforts in helping create a better America and a better world.
Peace,
Petitions Originators:
Buzz Davis, Tucson, AZ - U.S. Army, 1967-70, S. Korea
Robert Anderson, Albuquerque, NM - USAF (EOD), Vietnam theater 1967-68
David Cooley, Excelsior, MN - US Navy, 1969-73, Vietnam 1972
Wayne Beverly, Udonthani, Thailand - USMC-Sgt, 1964-67, Vietnam 1966-67
Kay Davis, Tucson, AZ – family member of veteran
Edwin Daniel, Victoria, Canada - US Army 1944-45, Europe

Jim Wohlgemuth, Nashville, TN - US Navy, 1968-72, Vietnam

Harvey Bennett of North Charleston, SC. - US Navy, 1965-69, Vietnam

Kenneth Burt, Udon Thani, Thailand - USMC 1969-1973

Bruce Carruthers, Waynesville NC – US Army 1966-1968, Viet Nam