Provide correct Personal Protective Equipment for health care workers
1006
signers.
Add your name now!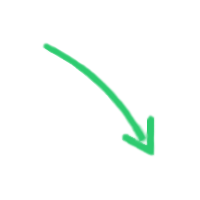 1006

signers.

Almost there!

Add your voice!
Maxine K.
signed just now
Adam B.
signed just now
Dear President Trump,

This letter is being written to you on behalf of thousands of nurses that are currently on the front lines in our nation's medical facilities. These nurses are desperately trying to win the battle against the Novel Coronavirus.

I know as Commander and Chief your primary goal was to put American citizens first by protecting their safety, health and wellbeing. You were passionate about taking care of the people of this great country. We believe you were sincere, but now we must implore you to help us, as NURSES, achieve the same goal. We must put the safety, health and wellbeing of Americans first and foremost.

When waging any war against a dangerous and unpredictable enemy, you need to have all your armed forces well trained and extremely well stocked with the latest and most effective weapons to fight the battle.

Mr. President, Nurses and Doctors NEED the proper weapons to have a fighting chance against this virus, or we will be leaving the country wide open to this enemy. The weapons that we are referring to are our Personal Protective Equipment (aka PPE,) for instance, N95 masks. The N95 masks are a MUST to care for these patients and have a fighting chance to flatten the curve and stop the spread of this deadly virus.

Nurses all over the Nation are working with inappropriate gear that is not capable of protecting the nurses, doctors or sadly any other patients we may, as potentially infected health care workers, transmit this to others unknowingly because we were instructed to "reuse the N95 mask." A mask, mind you, we were told NEVER to reuse when we all went for our fit test and were instructed on it's capabilities and proper use for safe patient handling. We are also in need of impermeable gowns, goggles and hoods in which to protect ourselves. These items are also MUST haves.

N95 Masks and the rest of the PPE previously mentioned are a MUST to protect your army of Nurses, Doctors, and medical professions across the nation. Mr. President, we know you are capable of getting our N95 masks and all necessary equipment. Any board certified infectious disease doctor would tell you these PPE items are vital to prevent transmission and to properly care for Covid19 patients.

Currently we are being told that we can utilize the same N95 mask for up to a week in some circumstances. A drastic change in policy due to lack of supply? This is such a breech in proper procedure and a complete injustice to the patients, medical staff, nursing staff, and quite frankly, the community at large. Not to mention the innocent families we, as health care providers, have at home. Who cares for them when we get sick?

If your entire Army of Nurses and Doctors comes down with Covid19, what will be your plan? We don't want it to get that far. That's why you need to ACT NOW Mr. President. PLEASE find ways to supply ALL American Hospitals with the proper PPE so we, as Nurses, can render the highest quality of care, while maintaining proper protocols in a uniform manner, across the nation. This is the time for an organized strategy with the right weapons. Then perhaps we can begin to win the war against Covid19. Help your Nurses and Doctors win this battle. We are ALL counting on you to make it happen, and so are all the people of this great nation. Mr. President, Make America Healthy Again, please.