Provide a legal ATV trail system in the state of NJ
1499
signers.
Add your name now!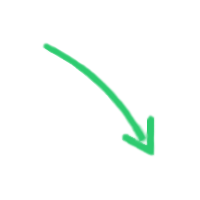 1499

signers.

Almost there!

Add your voice!
Maxine K.
signed just now
Adam B.
signed just now
NJ is one of the few states that does NOT provide a legal place to ride an ATV. There are 2 race style tracks and that is it. For many of us we want to have a family based fun filled day of exploring trails. For many states a trail system has been a successful way of revenue for their state parks and forestry divisions. The state of NJ requires you to register your ATV and insure it just so you can take your chances at illegally riding within one of the state parks or Wildlife Management Areas. With this being said there is without a doubt illegal riding ranging from destruction of sensitive areas along with trespassing in active gravel/sand mines. A organized trail system lessens the desire to do the above mentioned activities. In other states ATV clubs and environmental groups work hand in hand repairing damaged areas and keeping up with maintaining trails through volunteer programs. Our state even receives federal Recreational Trails Program funding which is partially generated by the sales tax and gasoline tax paid by these very vehicles. With a properly designed trail system the ecological and geographical damage should dramatically lessen. Self policing should increase. Right now there is nothing in return for the community to self police, people feel as if they have nothing to loose.
In the past we were promised a minimum of 3 ORV parks. The NJDEP tried to keep up to their word and looked into a few locations, most being turned away by the "NIMBY" (not in my backyard) crowd. One did open in Woodbine however once again it was a race course based place with a total of about 50 acres. We have over 500,000 acres of state owned parks and WMAs. There is no reason why dedicated trails can not be multi use trails. There will still be room for people to get to piece and quiet and everyone can maintain happy use of the forest. However every time that this has been brought up, the NJDEP quickly blames the title 39 ruling of ATVs not being allowed on state roads which is what the roads are consider within state forests and WMAs. It is time for title 39:3C (1-30) to be changed and the DEP to get the ball rolling on this with present and future clubs along with the environmental groups. The faster we move on this the faster we can start to decrease the illegal destruction that's tearing apart our forests.
With everything above being said riders have to realize that this would not open every trail to ATV use at any time of the day. There would be multiple designated trails that would have to take into consideration of Different hunting seasons along with threatened and endangered species mating seasons.
Hopefully we will change something and give families and another outdoor activity to enjoy.
Thanks,
Dave