Defusing proto-fascist violence in Berkeley
41
people have signed this petition.
Add your name now!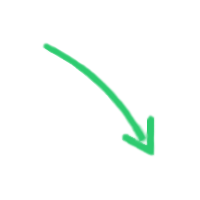 41

people

have signed.

Add your voice!
Maxine K.
signed just now
Adam B.
signed just now
We, the undersigned individuals who live, work or attend school in Berkeley, subscribe to the following beliefs and principles regarding clashes in Berkeley between (a) anti-fascist activists and (b) individuals aligned with various right-wing and/or white supremacist causes. We refer to the latter as "proto-fascists," which we believe is a reasonably accurate description of the majority of participants who align with one or more of the following elements of the fascist creed: espousal of the subjugation of one or more groups, including blacks, immigrants, Muslims, Jews, socialists, anarchists, LGBQT people and/or women; casting of themselves as victims of a declining order and rationalizing the use of violence and repression to arrest the perceived decline and restore a mythical golden age; authoritarian hyper-nationalism; magical thinking concerning the abilities and intentions of a demagogic supreme leader (Trump).
1. Proto-fascists target liberal enclaves such as Berkeley in order to (a) frame a narrative in which they are victims of liberal intolerance and (b) provoke violent clashes with antifas.
2. Proto-fascists champion free speech for themselves (and fellow proto-fascists) and (some) give lip service to the universal right of free speech while at the same time promoting speakers such as Ann Coulter who would deny fundamental democratic rights to vulnerable groups.
3. We will not prevail over proto-fascist forces in Berkeley or in the United States through violence. We are out-gunned, out-surveilled and out-militarized to a degree that makes the notion of violent revolution a tragic delusion that will succeed only in getting many of us imprisoned, injured and killed. As Audre Lorde wrote, "The master's tools will never dismantle the master's house. They may temporarily beat him at his own game, but they will never enable us to bring about genuine change."
4. Adherence to non-violence enables us to inhabit the moral high ground in the eyes of millions of Americans. It was non-violence that attracted huge numbers of demonstrators and swayed mainstream America in favor of the civil rights agenda of the 1960s.
5. Political violence will increase police repression and militarization, as we've already seen in Berkeley with the expansion of the City Manager's powers and the reinstatement of pepper spray at political protests. The argument is being made that Urban Shield resources are needed to combat political violence.
6. Belief in non-violence cannot be dismissed as the naivete of white liberals. Non-violence is a belief system embraced by people of all races, all over the world, including Gandhi, King, Grace Lee Boggs, Cesar Chavez, Nelson Mandela, Fannie Lou Hamer and countless others.
7. In violent clashes between proto-fascists and antifas, there is no moral equivalence between proto-fascists and antifas, even in rare instances in which antifas strike first.
8. Protecting the community from proto-fascist violence is, first and foremost, the responsibility of local police.
9. Police should continue to prohibit weapons and weaponizable objects and should control traffic to safeguard against the weaponization of vehicles.
10. Local police should be afforded an opportunity to serve and protect, using conventional policing methods. The rise of political violence should not serve as justification for militarization of police equipment and activities, nor for the use of pepper spray and other dangerous weapons.
11. When local police do not or cannot protect an individual from proto-fascist violence, antifas and other counter-protestors are justified in engaging in self-defense and defense of others.
12. Proto-fascists should not be pre-emptively attacked, threatened or harassed. Doing so plays into the right-wing victim narrative and gives the proto-fascists what they came for—a fight that they can capture on video as a recruitment and propaganda tool. Don't take the bait.
13. Antifas should not engage in provocations of local police and should comply with crowd control measures unless non-compliance is necessary to prevent imminent harm. Opening a "second front" against police at a proto-fascist protest creates a chaotic situation in which police are less able to protect counter-protesters and bystanders from proto-fascist attacks. Such behavior also antagonizes local police right at the time when we most need them to protect the community. There are many valid reasons to protest police misconduct, but this should be done at other times and places.
14. Antifas engage in many productive anti-racist activities such as tracking hate group activities. However, its militaristic tactics and style at street demonstrations are counter-productive. Counter-protestors can be protected on an as-needed basis without need for special clothing or face masks. The notion that proto-fascists have their army (Proud Boys, Oathkeepers, etc) and antifas are "our army" represents a dangerous escalation that threatens to devolve into civil war. Political violence should be defused, not escalated. Militarism is a patriarchal cultural sickness that should be resisted, not mimicked.
15. Proto-fascists should be permitted to exercise their right to freedom of speech, including reprehensible hate speech. If Berkeley attempts to suppress freedom of speech based on the content of such speech, we can be certain that the diminishment of the principle of free speech will come back to haunt leftists, especially radicals. Moreover, when we shut down speech, we provide free publicity to offensive speakers, and we forego the opportunity to state our own beliefs concerning the deplorability, illogic or simple wrong-headedness of the offending speech, costing ourselves, as progressives, many potential allies. The cost of free speech is high but never so high as the cost of losing it.
16. When hate speech crosses the line and incites violence (for example, when Milo Yiannopoulus invites proto-fascists to target undocumented students), it should be curtailed. A local city or campus authority should be on site to make the determination and communicate it immediately to local police.
17. We call upon all Berkeley residents to donate their time and money to groups and campaigns dedicated to dismantling systems of racist oppression, deprogramming members of violent hate groups, passing strong gun control legislation, and defeating Trumpism. Criticizing antifa from the sidelines and bemoaning the rise of fascism accomplish nothing. If you don't like the news, make your own.