Cambridge Police Injure Iranian Researcher
449
signers.
Add your name now!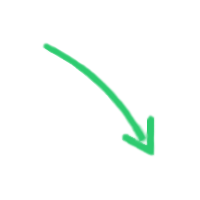 449

signers.

Almost there!

Add your voice!
Maxine K.
signed just now
Adam B.
signed just now
On Tuesday, June 29, 2010, American Iranian Friendship Committee (AIFC) sadly learned that one of its senior members, Dr. Kaveh Afrasiabi, a former political science professor at Tehran University and author of several books and numerous scholarly articles, has been physically injured while in Cambridge police custody in Boston on Monday, June 28.
Dr. Afrasiabi had gone to the police precinct in Cambrige, his hometown, to file a complaint surrounding racist mistreatment at a local restaurant. Instead of processing the complaint, the police turned the tables around and charged Dr. Afrasiabi with an outstanding traffic violation dating back to 1986 - 25 years ago! On the basis of that allegation, the police proceeded to arrest him and placed him in jail, refusing to allow Dr. Afrasiabi to use his constitutional right of making one phone call to either his lawyer or family to inform them.
On Monday morning, he was to be taken to court before a judge. The police then separated him from all other persons who were being taken to the court, handcuffed him with his arms behind his back, threw him into a separate police van. Then the police stepped on the gas, driving at break-neck speed, slamming on the brakes, causing Dr. Afrasiabi to fly into the iron gate full force.
He sustained a major head blow according to the Cambridge Hospital, where he was taken by ambulance for treatment. Due to his head and neck injuries, the judge postponed the case until Tuesday, when he returned to court.
Four days later, Dr. Afrasiabi is suffering from a concussion and is unable to function normally, which may have long term ramifications. Given the amount of negative propaganda in the media, and hostility emanating from the Congress and the White House against Iran and the Iranian people, the behavior of the Cambridge Police officers is an extention of this anti-Iranian atmosphere. Dr. Afrasiabi has given hundreds of interviews on American and International TV networks often critical of U.S. foreign policy, he is the founder of an NGO - Global Interfaith Peace - has been a consultant to UN's "Dialogue Among Civilizations" Program, and is also a former consultant to CBS's "60 Minutes". Incredibly, the office of the mayor of Cambridge has informed Dr. Afrasiabi that there is no record of his arrest by the Cambridge police and that the Cambridge police denies that they ever arrested him!
Another unbelievable element is that although a reporter and photographer from the Cambridge Chronicle, a local newspaper, came to Dr. Afrasiabi's home when he got out of the hospital, did a lenghy interview and took several photos of his injuries, the editors are now refusing to print the story or photos, no doubt to prevent the Cambridge police from being in the public eye in another embarrassing case in light of last year's arrest of a pre-eminent African American Harvard professor - Henry Louis Gates, Jr.
We the undersigned strongly protest the racist and abusive treatment by the police officers who must be brought before the Cambridge Police Review Board for an investigation, and we call upon the office of Mayor David P. Maher to also investigate the violation of Dr. Afrasiabi's civil rights while in the custody of the Cambridge police. We ask signatories to this petition to also call the following numbers to protest the abusive treatment of Dr. Afrasiabi:
Police Review Board - Executive Secretary Marlissa Briggett at (617) 349-6155;
Office of Mayor David P. Maher (617) 349-4321 and email him at: mayor@cambridgema.gov
Sponsor
The American Iranian Friendship Committee (AIFC) was formed in 2004 for the purpose of promoting trust, mutual understanding and peace between Americans, on one hand, and Iranians living in Iran and abroad, on the other. Prompted by concern for the consequences of an on-going anti-Iranian U.S. foreign policy, the AIFC takes steps towards creating an atmosphere that dampens escalation of tensions and the drive toward war. We work with all interested in genuine peace and progress between the U.S. and Iran - ending the unjust sanctions, and preventing another U.S.-NATO war.
Links