Protesting Abandoned House
20
people have signed this petition.
Add your name now!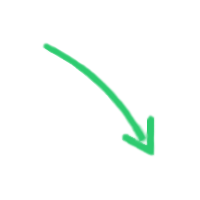 20

people

have signed.

Add your voice!
Maxine K.
signed just now
Adam B.
signed just now
The following is a list of current concerns with the abandoned residence I am attached to. I was invited to present a list of concerns to the officer from Toronto Municipal Licencing and Property Standards for review with the current owners. The presence of this derelict building affects the neighbourhood as a whole, so please consider signing my petition demanding that someone take responsibility for it.
Primary Concerns
1) Health and safety issues due to structural damage and rodents.
2) Length of time the property had been abandoned i.e. possible unknowns like various molds, diseases and parasites associated rodents.
3) Impact on the property value for my house and neighbourhood in general.
Health and Structural Damage Concerns
1) The entire roof is in very bad condition and needs to be replaced.
2) The front roof is constantly losing shingles, full of animal holes and starting to lean, impacting the structure of my house.
3) Dangerous condition of deteriorating exterior surfaces including the siding, down spouts, gutters (one pouring onto a neighbouring house), and the one I am most concerned about-the crumbling chimney.
4) Birds, squirrels, raccoons, skunks, mice and rats have infested the house and created so many holes that S.O.S Wildlife Control (www.soswildlifecontrol.com) it was completely ineffective to patch until they could all be located and sealed.
5) The animals have dug dens under the house and porches.
6) The mice have come through the shared wall into the kitchen cupboards and neighbours have been impacted by the wildlife on their properties as well.
Property Value and Other Concerns
1) All of the above will significantly affect the property and resale value of my house.
2) The neighbours are concerned about property value as well as the disadvantage of having such a neglected residence on our street.
3) It has been very costly and difficult to heat my house during the winter with an empty, unheated house beside it.
4) Front yard maintenance has fallen to myself and other neighbours to take care of.
5) I have taken on the financial responsibility for some significant maintenance of trees including the two massive Manitoba maples along our property line.
6) During the ice storm a large branch fell onto our neighbours garage. These trees are so big they impact the neighbours on all three sides of our shared yard. The tree maintenance company feels they have another five years but should they ever need to be removed the amount of work and cost it would entail would be astronomical to deal with by myself.
7) There is no access to the backyard of the home in question and it is completely overgrown, which does nothing to discourage the presence of animals.