GENUINE MEMBERS DECEIVED AGAIN BY TAINTED AMAR JYOTHI MANAGEMENT.
10
people have signed this petition.
Add your name now!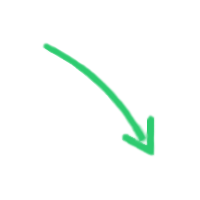 10

people

have signed.

Add your voice!
Maxine K.
signed just now
Adam B.
signed just now
Petition the Principal Secretary & The Registrar about action on AMAR JYOTHI HOUSE BUILDING SOCIETY Management that hijacked and committed rigging in the Polls on 22nd March 2005 We the members of the above society, solemnly state that there was deliberate and planned attempt to deprive us of the right to vote. Here are some of the facts:- The last Annual General Body meeting was also called in a hurry and held just 2 days before the deadline on 28th September 2003. This was also a sham. Not many were informed. As per statutory requirement, we submitted a petition within 1month signed by several members stating that they were not intimated. But no response was received. Now the same thing is repeated. This year the Government itself has given them another extention and it expires on 31st March 2005. Again the same practice was repeated. Members have approached the Courts and strictures have been passed by Supreme Court and also High Courts But they are not adhered Recently the Honble High Court of Karnataka in its order against Amar Jyothi House building Cooperative Society dated 12.03.2004 in Writ Petition no 43074-76/2003 has directed the Principal Secretary-Cooperative Department and Registrar of Cooperative Societies to conduct enquiry and take necessary action within 4 months regarding the various allegations made by the petitioners about the affairs of the above society. Even this is not adhered. A Corps of detective (COD) report against the same society is also stated to have indicted the Management of this society (Viz: Amar Jyothi House building Cooperative Society) by name and submitted the report to Government for further course of action. The repot indicts several members of the Management by name. Therefore their eligibility to contest itself is not permitted. Intimation of the elections and the calendar of events were not sent to members on time. Many members did not even receive any information even till date. Thereby preventing them from even contesting and also preparations required to canvas. The Management, which is shrouded with controversy, allegations of fraud and also several charges against them of embezzlement, diversion of funds held sway. Identity card was insisted without giving time for members to obtain them. The notice stated that it was compulsory whereas members without the identity card were also allowed to vote at the last moment. As soon as we got the intimation we took all necessary steps to meet the Registrar and lodge our protest both as a delegation and in written form. But nothing came of it. Meanwhile, attempts to bribe, threaten and also pressurize candidates to withdraw was made by the tainted management, This itself was ample proof that they wanted to manipulate the elections and were at worried at the turn out inspite of their best attempts to keep the members in the dark. . On the day of elections, when they saw that genuine members were trickling in, they became panicky. The guilty management huddled together and created a tense atmosphere. The staff Krishnamurthy issued fake voter slip and was caught red handed. He was given a series reprimand. Infact the Electoral officer has promised to issue a memo and seek explanation. By around noon, when their expectation proved counterproductive, the desperation started, hectic efforts to bring in the crowd to vote was noticed. Some of our members were even privy to some conversation to this effect. Our members also caught people impersonating and going towards the booth. They were handed over to the police, who were scared to take any action. Due to intense pressure they took him aside and kept him, later they released him. However, our people were shred to collect the identity of the person. Similarly another person who had 2 voter identity cards was caught and was to be produced to the Electoral officer but he skipped and ran away. The Electoral officer was sympathetic and heard all our complaints but was unable to act. At one point of time, we even demanded countermanding of the elections but he was scared to take such stern stand. Dr. Rangdham Setty & Lakshminarayana Setty in their fit of anger and getting scared of the writing on the wall misbehaved with a lady, who immediately has lodged a written complaint with the Police. This matter is to be taken up seriously to its logical conclusion. Ms. Parimala Devi, whose nomination was rejected produced all evidence to the electoral officer about the intimations sent to her by the secretary. She was permitted to vote. Though it was stated in her rejection petition that she ceased to be a member. A blatant contradiction, which is going to be challenged The alarm bells were pressed from 12.30 pm, when it was certain that they had lost in the booths. Immediately many management members were seen rushing out and coming in with several doubtful voters. The mob was uncontrollable and clearly bogus voters. In booth 2, the election staff were seen misleading members on the candidates to vote. A reprimand by a candidate made them behave. In booth 4 & 11, staff members were seen at the enclosure guiding people to vote. One of our candidates objected and they abstained. Ultimately it was a free for all and the culprits did every thing that they could to master mind and capture the elections. They were full of glee, when they noticed that their trick had worked. Not knowing that the law will catch up with them soon. We have started this campaign so that we are able to expose those guilty of the offences and nullify the elections. We request you to sign with your comments so that it may help us to file a petition before the appropriate authorities. We will not rest till we fight to finish and teach these rogues a lesson. Curse be on them who have no conscience or shame in doing what they are presently upto. Justice grinds slow but sure!!
Sponsor
Grahak Shakti is a not for profit, non-political voluntary Consumer Organisation empowering Consumers of their Duties & Rights. We have a powerful organisational base and more than 25 activists heading specialised cells, committees. They work in a honorary capacity and concentrate on each topic of concern for consumers. We believe in the holistic approach to the Consumer Movement that lays stress on all the 8 rights of Consumers: Viz: The Right to: Satisfaction of Basic needs, Safety, Be informed, Choose, Be heard, Redressed, Consumer Education & a healthy Environment. We also take up strong crusades like this one and several other important issues. Sometimes we also synergies with other groups / organisations and work together to accomplish our task We have made an impact on many issues and convinced authorities to see our point of view. We have also succeeded in drawing the attention of the Court through Public interest litigations as well as impleading petitions. We strive and believe that the benefits should reach out to the common consumer. Therefore our aim is to concentrate more on `grass root and fieldwork, rather than air conditioned discourses and sophisticated, cosmetic style of working. It is therefore more authentic and straight-forward rather than diplomatic, couched in soft languages to suit the authorities. Nevertheless, we also believe in meeting, discussing and sharing our views with the decision makers, authorities to ultimately reach out to the masses. We have several structured programmes to achieve the objectives.