Protest against the Canadian High Comission in Islamabad for ridiculous Spouse Sponsorship timelines
195
people have signed this petition.
Add your name now!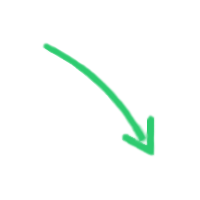 195

people

have signed.

Add your voice!
Maxine K.
signed just now
Adam B.
signed just now
Spouse Sponsorship Processing time at Canadian High Comission in Islamabad is 26 months as of
January 2012.Comparatively, the spouse sponsorship processing time for India, which lies in the
same geographic location is 6 months. China is 5 months.
Government of Canada has to take some steps to reduce the long processing timefor the spouses
of Pakistani applicants.
The Government of Canada claims that spousal immigration is their number one priority, but
it seems like this priority is reserved for certain nations, while Pakistan is amongst
the countries for which the processing time has been swelling over the past few years.
Being Citizens or Permanent Residents of Canada, we deserve the same treatment and should
have the same right to unite with our spouses and children. We should not be subjected to longer
processing times due to our ethnic origin.
The Canada we love is founded on equality and fundamental human rights.
PART I OF THE CONSTITUTION ACT, 1982 states
15.(1) Every individual is equal before and under the law and has the right to the
equal protection and equal benefit of the law without discrimination and, in particular,
without discrimination based on race,national or ethnic origin, colour, religion, sex,
age or mental or physical disability.

http://laws-lois.justice.gc.ca/eng/charter/page-1.html#l_I:s_15

If the reason for this extended timeline is a high number of security checks and fraudulent marriage
cases, then the Government of Canada should increase the staff in the Islamabad High Commission
to shrink the timeline for genuine cases. It is unfair that everyone suffers because of a few
bad seeds.
Keeping married couples apart for 26 months due to administrative shortcomings is aninfringement
on the mostbasic of human rights. It takes a major toll on our marriages, our jobs, and our lives.
We ask the Government of Canada to look into solving this problem and giving loved ones andmarried
couples with a sponsored spouse in Pakistan the right to be together sooner than 26 months.
Please sign this petition in support of this cause.
Links