PROTEST AGAINST ISRAEL, SAVE GAZA!
72
people have signed this petition.
Add your name now!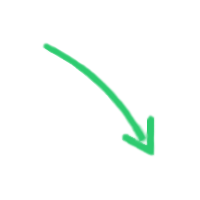 72

people

have signed.

Add your voice!
Maxine K.
signed just now
Adam B.
signed just now
The amount of ignorance, hypocrisy, and lack of authenticity is mind-boggling.
On one hand we have peopleposing as 'Global Heroes'; preaching the word of peace and amiable companionship- promising to stick to and protect all those who are suffering.
All those who are bleeding.
Then, we have these other people- making their livelihood on the bases of earning the trust of their 'audience' or 'customers', promising to tell them the truth and the truth only.
All these people seemed to be quite quick on their feet- covering everyincident or vocalizing and promising quick relief for every catastrophe, whether large or small. They were always the first to step up- being the prime example of 'humanity' and how we always stick together and work for a united and peaceful future for ourselves, our families, our cities, our countries, and the world at large.
But now, that the pot is actuallyboiling; and the peace and tranquility seems to be brimming over the edges- these people are nowhere to be seen.
Or if they are present, they are partaking in the worst kind of 'service' I have ever seen.
Our media has been completely submerged in lies, andfalse propaganda. Lies being fed and forced to be spat at the people around the world,to save the behinds of these outlets of 'information'-who try desperately to side with evil to make sure that the inflow of funds which were promised to them by the wrong-doers do not cease.
Our brothersare dying. Our sisters are dying. And our children are dying.
This petition is not a call out to one's religious beliefs, or one's national alliances. It's just a calling to one's own judgment and one's own sense of rightand wrong. To one's inner humanity.
A lot of injustice has been done in these Gaza/Israel clashes. The people in Gaza are being slaughtered by the Israeli forces intentionally, while it is being propagated in the media that the exact opposite is happening.
Gaza- on their defense are being seen through these lies as the offenderto the rest of the world.
Since 2000, 60 Israelis have been killed in these clashes and 20 injured.
And Since 2000, 14,400 Palestinianchildren have been murdered, 8,000 Palestinian children under the age of 10 have died in prisons, there have been 50,000 injuries and 15,000 illegal settlement/demolished homes.
Let me just let that sink in.
So much bloodshedis taking place, coupled with so much injustice and misery. And no action is taking place. The UN is not intervening, and the media is propagating fabricated information- fueling hatred against the Muslims and Palestinians around the world.
Please help us. Please stop this. We are all the hope left for these people- for these humans who are very much like us. How would you feel if you were in this position? I can not even imagine!
So please, for the sake of what's right please help usby signing this petition. Forward it to as many people as you can too!
You're being a beacon of light in this dark and inhumane world.
On behalf of the oppressed in Palestine..
Thankyou.