Protect Public Safety in our Parks
19
people have signed this petition.
Add your name now!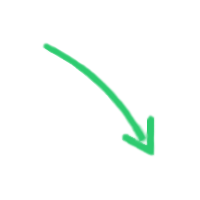 19

people

have signed.

Add your voice!
Maxine K.
signed just now
Adam B.
signed just now
In 1998 board members of the Auburn Recreation District (ARD) adopted ordinances designed to provide minimum safety standards for local area parks. These ordinances restricted certain activities deemed potentially hazardous to people and/or animals and they were labeled as such. After one ARD approved community event caused significant damage to a sensitive area and harmed animals in one local park, a citizen of Placer County formed a small citizen's group. Incensed at ARD's lack of forethought, this citizen's committee went before the ARD board by invitation of the board chairman, to express their concerns. What the citizen's committee found very disturbing was that in addition to acting with total disregard to sensitive environmental areas, ARD also appeared to be violating their own safety ordinances. When this was brought up at the board meeting by the citizen's committee, three out of five board members acted with such hostility that one committee member was told "shame on you" for making these charges. What followed was swift action by ARD to propose policy and ordinance changes that if adopted literally obliterates the 1998 official version that the board had been ignoring all along. If these changes take effect, ARD park users will have little to no protection from certain potential hazards after 99% of ARD parks become approved as "designated areas" for nearly unlimited flying of remote controlled airplanes, remote controlled ground vehicles and model rocket launching as well as fishing in all park ponds, activities which were previously restricted. This means more noise, potential crashes, harassment of waterfowl, debris from rockets and planes that malfunction and crash or fall, and more ducks/geese/frogs/turtles and even humans and pets that get hooked or tangled in discarded fishing line left behind by irresponsible anglers and basically nothing that the public can do about it. Policies should respect the rights of all, including those who wish to enjoy the beauty of a park undisturbed by the noise and hazards posed by the aforementioned. If policy and ordinance changes are to be adopted by the board, we the undersigned request a more moderate approach. Instead of designating the majority of parks "open" for these activities, we request that the board designate one park or two at the most for them at a park(s) which would be most suitable, such as Railhead Park which has less daily foot traffic. We believe that this would be a fair compromise which would allow those who enjoy these activities to partake in them without jeopardizing the peace and safety of those who do not.
To view policy changes, request a copy by calling ARD at 530-878-0611 ext. 102
Sponsor
Protect our Parks (POP)
Links
http://www.auburnrec.com/board.html
Here you will find agendas and minutes of recent ARD Committee meetings. The July and August Policy Committee minutes will reference ordinance and policy proposals as made and approved by Directors Holbrook and Smith. Note that they had hoped to have all waterfowl removed and taken to Animal Control. This was stopped by a citizens action committee which urged for thinning of the flock instead of total removal. This same committee deserves credit for finding a great home for the geese and for the actual safe goose removal process. At least those geese that were removed are safe from rocketry, model airplane and remote land vehicle enthusiasts that often use these activities to harass the geese while at the same time they pose as a hazard to people. Now thanks to proposals from Directors Holbrook and Smith, the 1998 ordinance that had been adopted to protect park inhabitants and users have been obliterated after policy and ordinance changes call for opening up 99% of ARD parks to these activities.

You may also view proposed ordinance changes here. Ordinance 1V indicates the changes that will be voted on by the board at this Thursday's ARD board meeting at 6PM. The address is:
Canyon View Community Center
471 Maidu Drive
Auburn, CA