#ProtectOurTorontoMen
30
people have signed this petition.
Add your name now!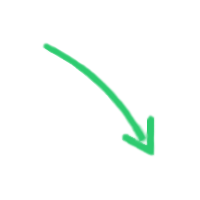 30

people

have signed.

Add your voice!
Maxine K.
signed just now
Adam B.
signed just now
On Saturday November 14, 2015 around 6pm, an OPP officer stopped a silver Audi with three black males all over the age of 20 on Highway 401 East near Brockville. The reason for this stop initiated because the OPP officer noticed the vehicle driving in the passing lane for more than 10 minutes while their speed fluctuated from 110-120 kmph. According to the officer, after stopping the Toronto men she assumed what she noticed was an aroma of a mixture of marijuana and smelt a masking agent. The officer then called in back up and executed a warrant-less search of the vehicle including the glove box and trunk, without the permission of the driver or reasonable and probable grounds.
The three men were arrested and taken to the Brockville Jailhouse where they spent Saturday and Sunday night in a holding cell awaiting to appear before a judge on Monday afternoon for a Bail Hearing. The police however, continued another warrant-less search at the station – violating section 8 of the Charter of Rights and Freedoms for a second time.
On Monday November 16th 2015 two of the three males with no criminal records, appeared in court for their bail hearing while the third male, who had a criminal record, was scheduled to appear for November 17th 2015. Despite both the 20 year old males being students, having previous jobs, and not only one but two sureties who would be able to provide twenty-four-hour supervision; the two black males were denied bail and are scheduled to appear in court for remand in two weeks.
On Tuesday November 17, 2015, the third passenger of the car appeared before a judge for his bail hearing. Despite the criminal record of the 25 year old male, previous offences and charges he was able to act as his own surety and was released later that afternoon.
What needs to be assessed, or reassessed here is the fact that not only is there a violation of the Charter, however within those boundaries, both males adhered a violation of due process. The defendants' lawyer states "the fact that they are of colour, this would have definitely gone differently". "It seems as though our justice system is just as racist as it was when segregation was legal" stated a friend of the driver. Both males are currently sitting at the maximum security, Brockville Jailhouse.
PLEASE SIGN THE PETITION IN HOPE THAT YOUR VOICE WILL MAKE A DIFFERENCE IN THE UNFAIR BAIL HEARING & AID IN BRINGING HOME, AND PROTECTING OUR TORONTO MEN
VIEW THE WEBSITE FOR MORE POSTS, ARTICLES AND UPDATES!
https://makeadifference545.wordpress.com/

THANK YOU FOR YOUR SUPPORT